Recall: A young Okada rider in Liberia went viral online some days ago after he returned the sum of $50,000 which someone forgot in his Okada. His act really shocked a lot of people, and many commended him for being a good man.
Although many commended him, some people also said he was foolish for returning the money. Many claimed that $1500 he was given as a reward is to small compared to the amount of money he returned.
Shortly after this, the president of Liberia called this Okada rider and rewarded him because of his good act.
In my opinion, I think this should serve as a lesson to all. He is now a millionaire because of one good act of his.
Photo credited: BBC Pidgin Facebook page.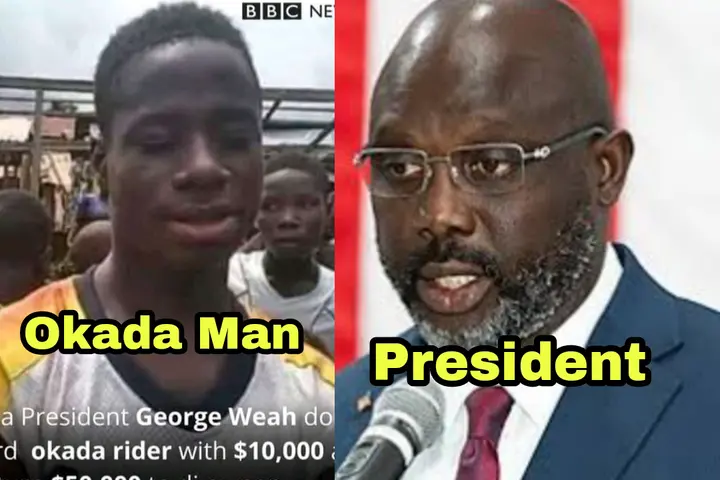 According to reports, the president gave him $10,000, which is above one million Liberian dollars. He was also gifted two motorcycles.
Furthermore, he has set a legacy that the youths should follow. Indeed, there is always a reward for every good act.