The 24-year-old Nigerian was not ready for the Olympics Games from the mental angle, but she was able to set some record straight upon her debut at delay Olympics as the whole nation looks upon the two times African champion in the hurdles, being a source of inspiration for another young and upcoming athletic hurdler who will rise upon to their moment of glories.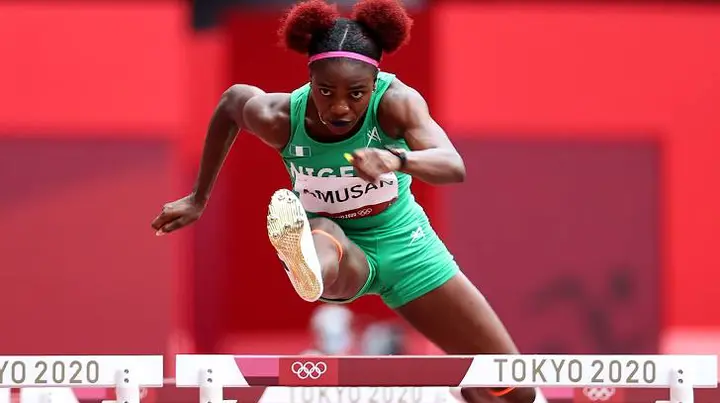 Tobi Amusan
The Ijebu-Ode born athlete was able to make her moment despite finishing fourth in the 100m hurdles, as the first Nigeria woman to break the 21-year-old record set by her countrywoman, Gloria Alozie at Sydney 2000 to make it to the final of the Women's 100m hurdles event and she looks good to win a medal as she hades a blistering season, maintaining a high level of consistency which has made her one of the firm medal favourites in Japan.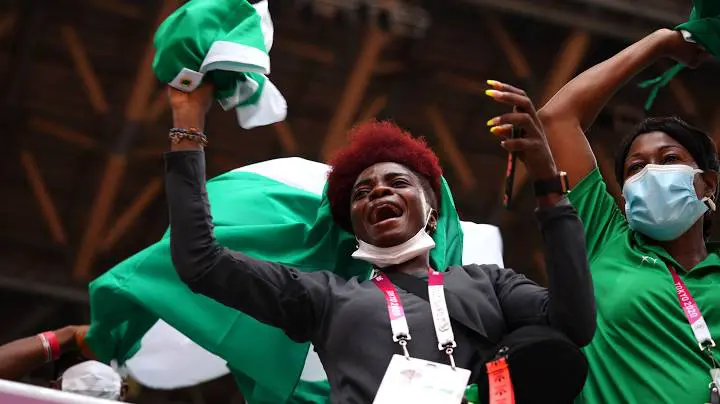 Amusan cheering up Brume
Why Amusan is a source of inspiration to other young athletes, hurdlers inclusive because she had made her hay while the sunshine, which had carried her to this present moment, though not a pinnacle of her career, one of the best hurdlers in the world, a former world number three hurdler in its entirety which shows how best and excellent she is at the event.
Her first exploit in the 100 hurdles event, having shown massive and athletic energy and passion, was in Warri, Delta State at the 2013 African Youth Championships where she finished second bagging a silver medal at the event. She later bagged a gold medal at the African Junior Athletics, the event in Addis Ababa at the 100 meters hurdle. She then compliments her efforts at the All Africa Games on her debut getting a top podium finish. What a decoration at her early stage.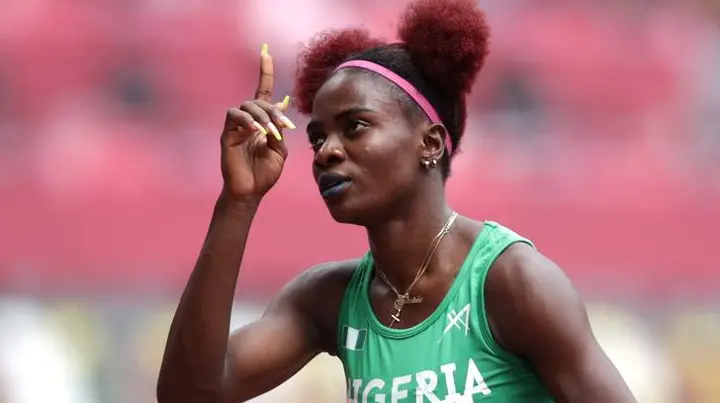 As a major hurdler representing Nigeria on the international events, her best is yet to come as her fans look up to her for more exploit, especially a gold medal come Paris 2024.