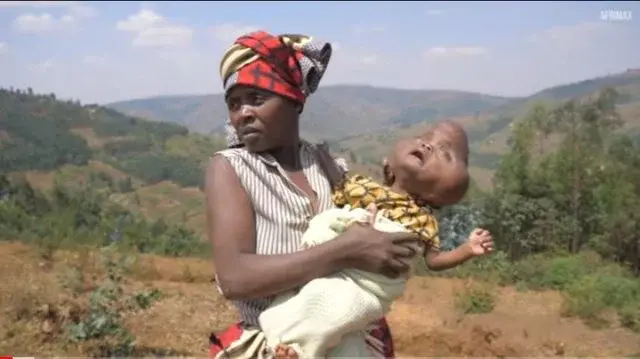 Wonders they say shall never cease, things which we can't explain happen at times so we leave it to God to help and guide us.
Baby sidiveri who hails from ghana is a unique child, he was born with a triangular shaped head, because of his state he has endured bullying, humiliation and desertation.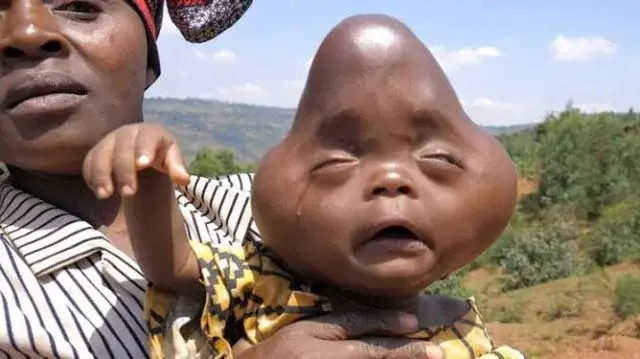 His mother whose name is Liberta has been running helter skelter seeking for the solution of his state. According to her Sidiveri has endured torture and pain, he cries everyday and she dosen't know the reason why.
She stated that he is called different names like alien and monster by bullies and that she herself has been bullied. When people want to associate with her they will see her baby and be struck with shock and keep mute.She is scared that her son will grow and be scarred for life with the emotional and physical turmoil.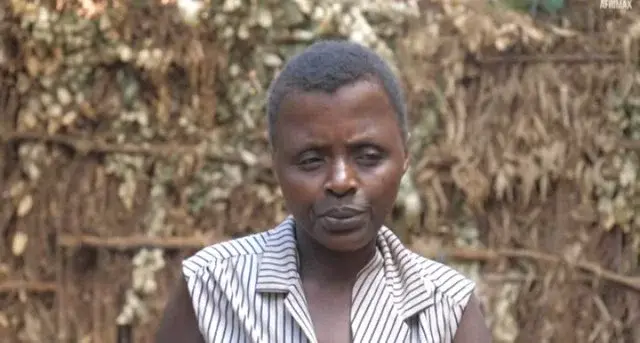 Her husband abandoned her and his other normal children because he felt that Sidiveri was not his as he could not give birth to such a monster and as such she should return the child to the devil that impregnated her.
Liberia also says she went mad sometime ago because of the situation. She was alone as no one wanted to come close because of her son. Nobody is ready to help her, she can't even explain the condition of her baby.
She resided in the city with her family and husband until he absconded and never came back, with life becoming unbearable she had to leave her other children to seek help from the village of her birth.
Her family members have advised her to put an end to his life because he will bring pain and disappointment but she cannot see herself doing that, so she has left everything in the hands of God.