Wrestling is a sport being watched all over the world, by millions of people. It has come to the knowledge of many people, that what the wrestlers do during match, are all scripted. It still doesn't deny the fact that the wrestlers do take a lot of risks, in order to create great sensational scenes, for their fans.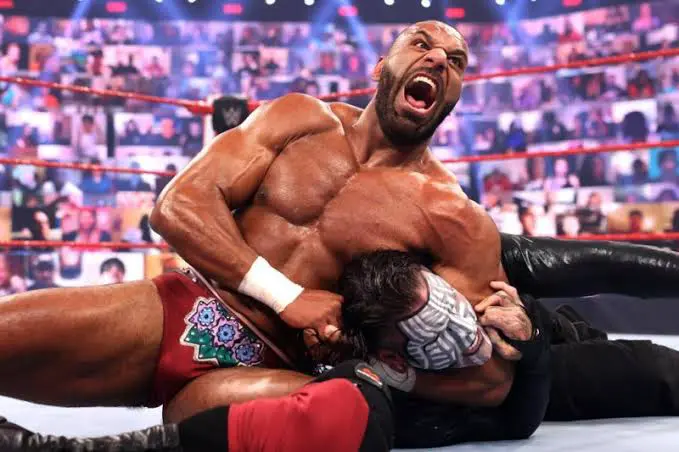 During a match what seems to be a simple jump in the sight of the viewers, could have a heavy impact on the wrestler. Though measures like the introduction of the WWE Wellness Program, has been introduced to curb the occurrence of high death rate, which maybe caused by cardiovascular issues, it has been revealed that wrestlers tend to die faster, than their other sports counterparts.
Below are some of the wrestlers who have died in the ring, during a wrestling match.
1. Malcolm Kirk.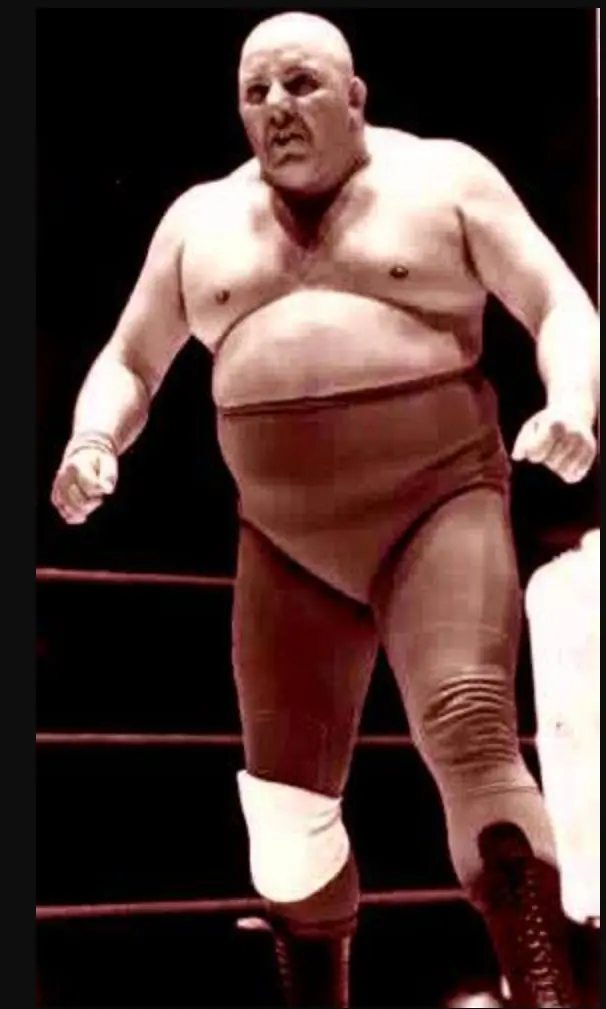 Malcolm Kirk, was a skillful wrestler in the 1970s and 1980s. He was nicknamed "King Kong Kirk", because he has excess weight. He weighed about 350 pounds. On August 24, 1987, he was involved in a match against Big Daddy. After his opponent, Big Daddy gave him his final finishing skill, called "The Big Splash", he remained on the floor and did not stand up again. He was pronounced dead, when he was rushed to the hospital. It was later revealed that he had a pre-existing heart condition.
2. Oro.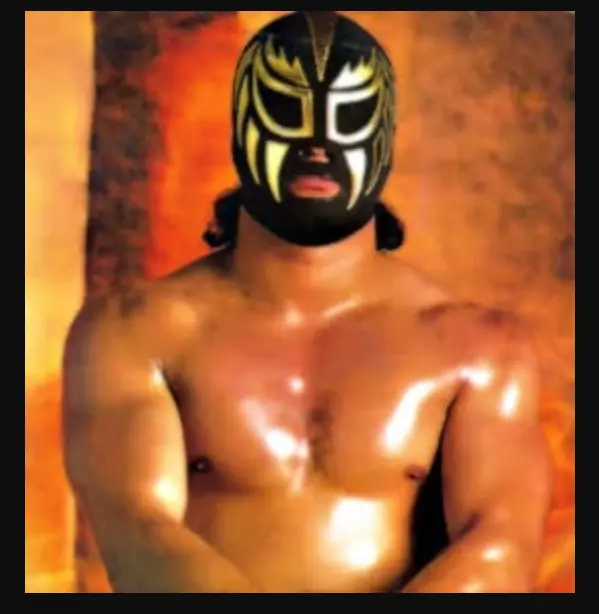 His real name is Jesus Javier Hernandez Silva, he began his career in 1990, and died three years later. Oro was involved in a tag team match, on October 26, 1993. In the match he was to take bump in the head. After he took the bump which was designed to make him look as if he had broken his neck, he collapsed and didn't wake up again.
3. Plum Mariko.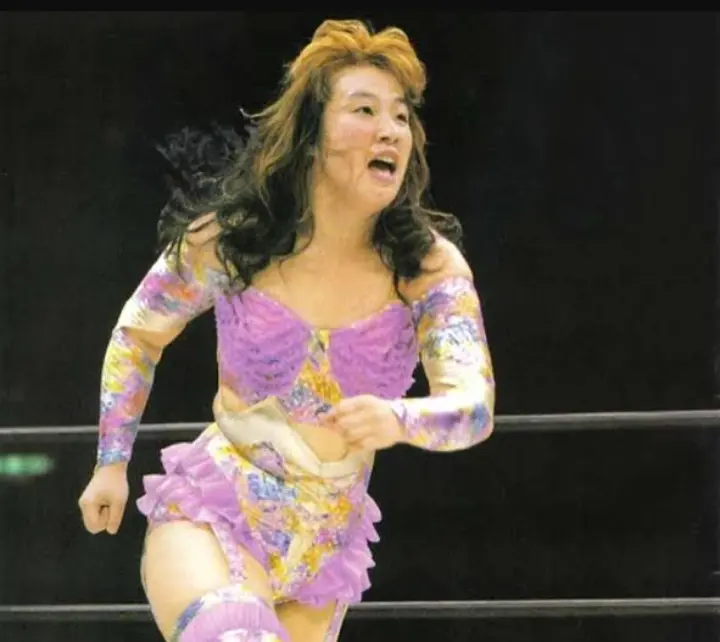 Mariko was a female wrestler from Japan, she suffered multiple brain traumas during her career. On August 15, 1997, she was involved in a tag team match, with Command Bolshoi against Mayumi Ozaki and Reiko Amano. She became unconscious after Ozaki hit her, to pin her down for the win. She couldn't wake up again, she was pronounced dead after few days.
4. Larry Cameron.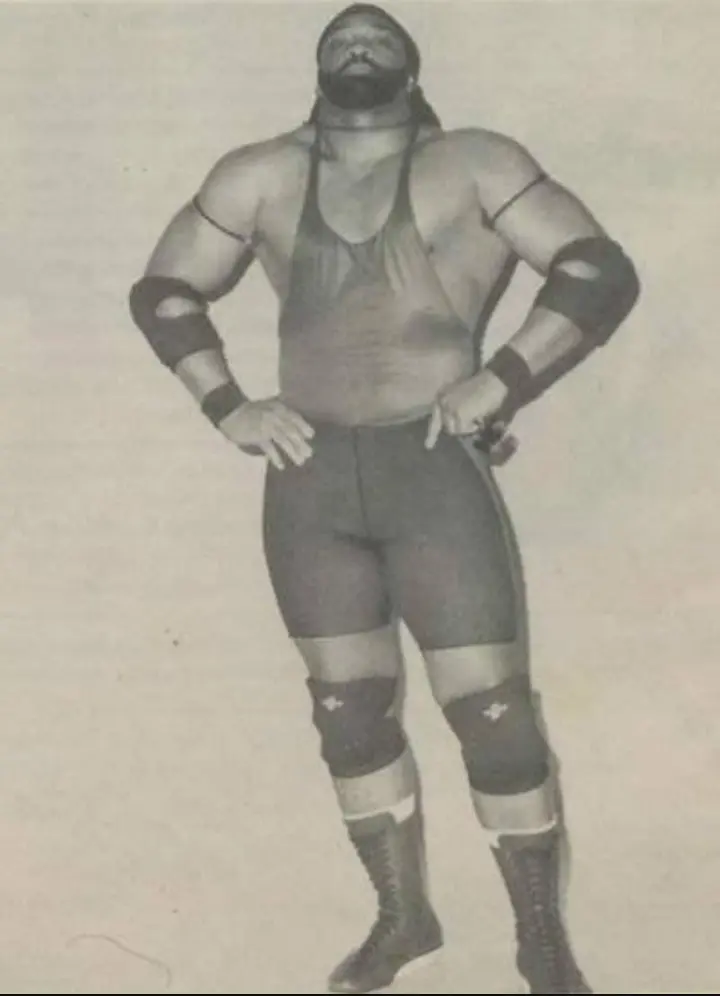 Larry Cameron nicknamed "Lethal Larry" of "Butcher", died in a match against Tony St. Clair, in Germany. On December 13, 1993, he was in a match against Tony St. Clair, when he suffered heart attack and died.
5. Gary Albright.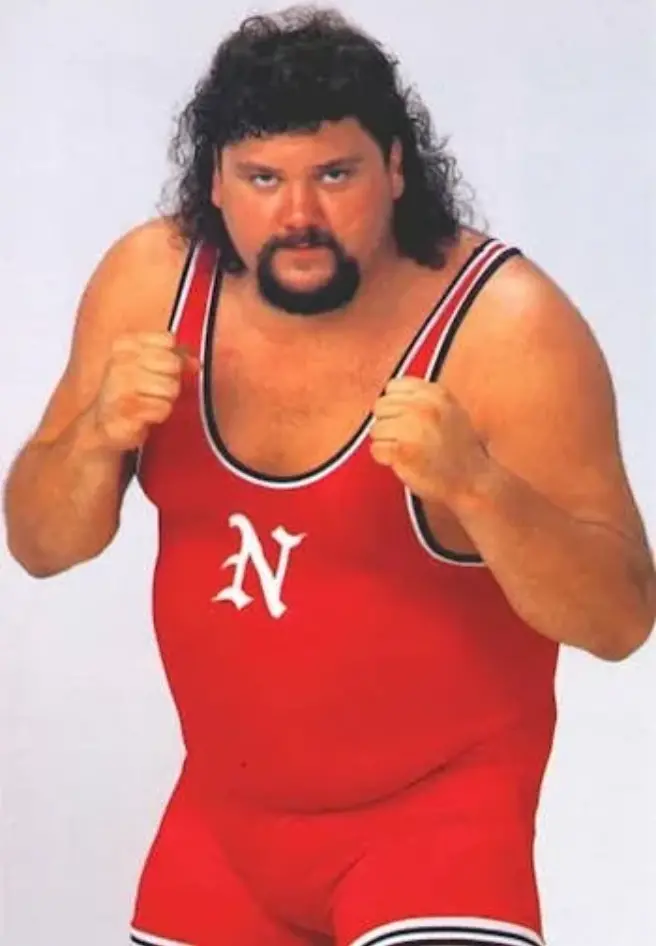 Garry Albright was a colossal man, he weighed about 350 pounds. He had previously fought in Japan and North America. He died on January 7, 2000, during a match against Lucifer Grimm. During the match Grimm hit Albright with an Ace cutter, and he collapsed. Medics immediately rushed into the ring to restore him, but all proved abortive. It was later revealed that he suffered from a heart attack, which was caused by enlarged heart, coronary artery blockages and undiagnosed diabetes.
6. Luther Lindsay.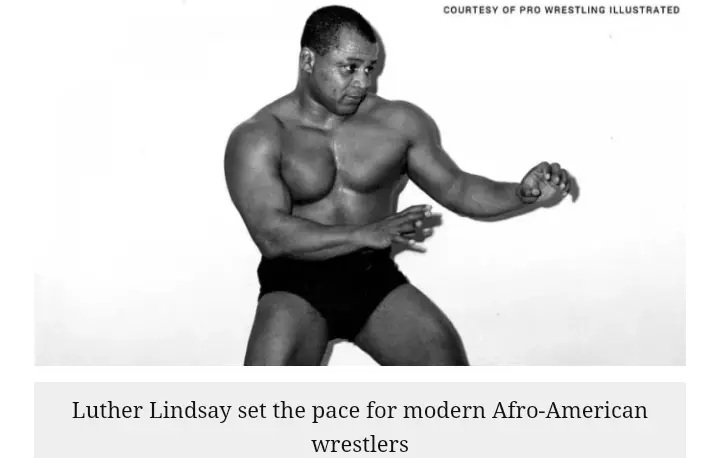 Luther Lindsay was a trailblazer in the 1950s and 1960s. He was the first African-American wrestler to fight against white wrestlers. He died in 1972, during a fight in Charlotte, North Carolina. He performed a diving splash, to pin his opponent, but after the referee counted to three, he did not wake up. After he was taken away from his opponent, it was learnt that he was dead.
7. Mike Dibiase.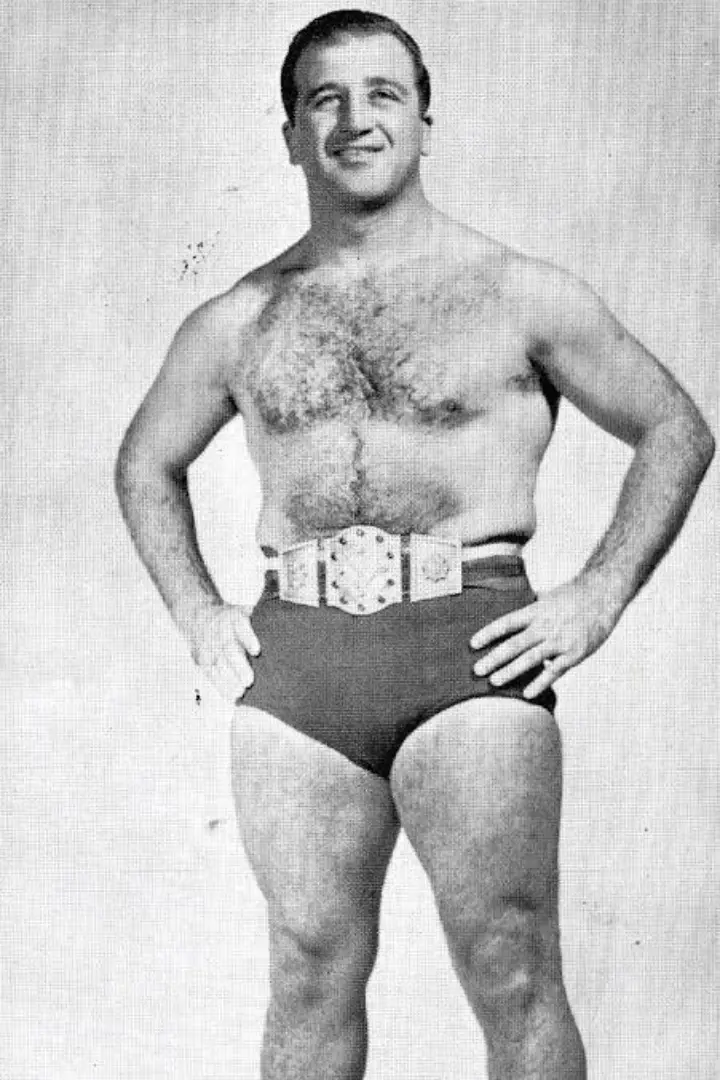 Mike Dibiase adopted the "The Million Dollar Man", Ted Dibiase. He was popularly known as Iron and had won a lot of titles during his career. He died on July 2, 1969, during a match against Mountain Man Mike, in Lubbock, Texas. He suffered heart attack during the match and died.
8. Perro Aguayo Jr.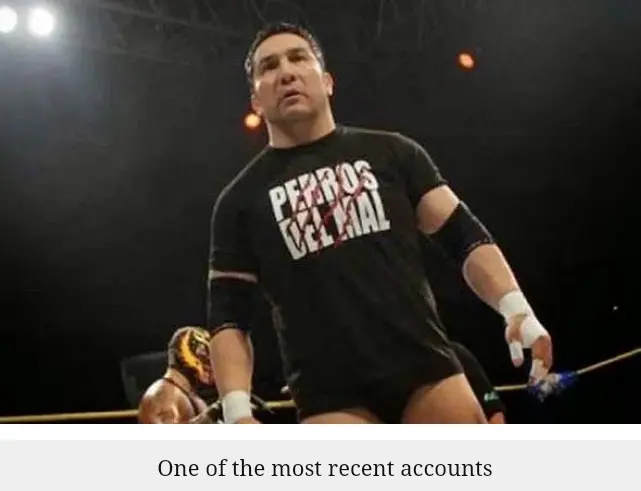 Perro Aguayo, died in 2015, during a tag team match with Manik against Rey Mysterio Jr and Extreme Tiger. The match was hosted on March 25, 2015, in Tijuana, Mexico. He collapsed after Mysterio performed a dropkick on him. Efforts made to revive him were fruitless, he was later confirmed dead at the hospital. It was revealed that he suffered cervical stroke, due to multiple vertebrae injuries.
9. Owen Hart.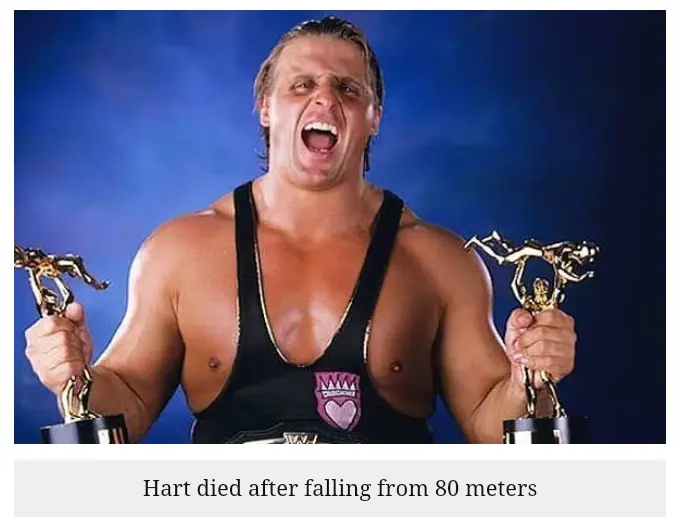 Owen Hart was the brother of Bret Hart he was a beloved figure in the industry. During his career he fought so many top wrestlers including Stone Cold.
In 1999, he was involved in a match in which he was designed to make a dramatic entrance. He was to be dressed as the Blue Blazer and supposed to turn the dramatic entrance into a comic one, by falling flat on his face.
Unfortunately, the cable was released too soon and he fell from about 80 feet high, and crashed into the ring. He was immediately rushed to the hospital where he was pronounced dead, after few days.