Abby and Brittany Hensel are those amazing duo who have been a source of inspiration to other conjoined twins in the world. They've defied all odds and learned to live a comfortable life despite their condition.
They were born with a rare medical condition called dicephalic parapagus, which means to be conjoined side by side in the head region.
The parents rejected the doctors' suggestion of separating them at birth because the surgery was a dangerous one and their chance of survival was slim which could result in their death.
They both graduated from high school in 2008 and began college at Bethel University in Arden Hills, Minnesota , majoring in education.
They had considered pursuing different concentrations within that major, but the volume of extra coursework was prohibitive.They graduated with Bachelor of Arts degrees in 2012.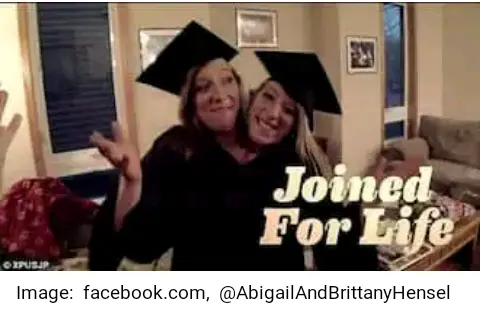 After they both graduated in 2012, they took up a part-time job to teach. Although the two offered different perspectives, they used to be paid one salary, which bothered them.
In October 2017, they got a full- time job . They now teach the youngsters at the Mounds View Elementary School.
They both passed their driver's license exams, both the written and practical tests. Driving is a coordinated activity and both had to take the test twice, once for each twin.
One controls the devices on the right of the driver's seat while the other those on the left. Together they control the steering wheel. Amazing isn't it?
While you may think they are one body with two heads, this isn't so as they are two totally different individuals.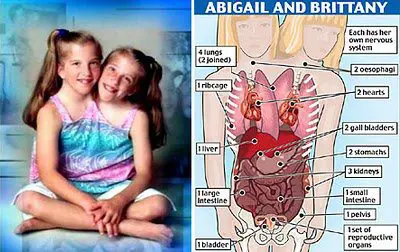 Anny and Brittany's body features
Social life and hobbies.
The twins don't seem to be too active on social media, which is because a lot of people stare at them, making them feel uncomfortable. However, they have come a long way and live happy lives together.
They were once captured riding a bicycle excitedly. They've also been seen attend various social events. Abby is an extrovert who talks more while Brittany is shy and more reserved.
They are also very athletic and enjoy sports like swimming, playing volleyball and rowing. Moreover, they love playing musical instruments.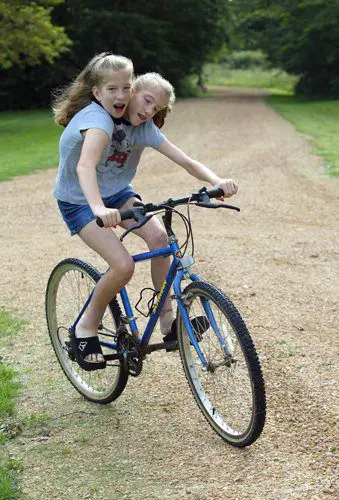 Abby and Brittany riding a bicycle
Their last media appearance was in 2018 when they celebrated their birthdays with each one having her own cake. They keep their life more private, so there are fewer updates on them, but they are still successfully teaching children at school and spending time with family and friends.