Nigerian gospel singer, Prince Gozie Okeke took to his Instagram page today, September 27, 2021, and shared a photo of himself on his hospital bed.
In the photo, he lay on the bed, two of his legs were bandaged.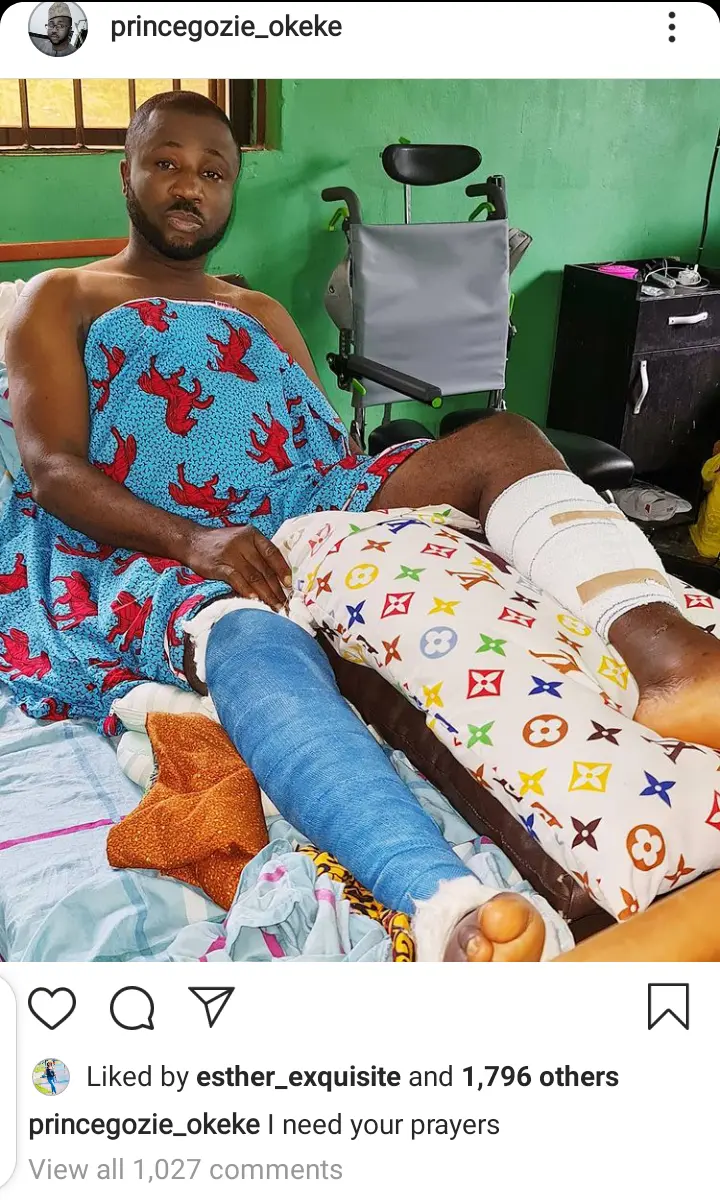 He asked his fans to pray for his recovery.
Most fans expressed shock after seeing the singer in the hospital.
Later he posted a video of himself singing a gospel number from a wheel chair in public.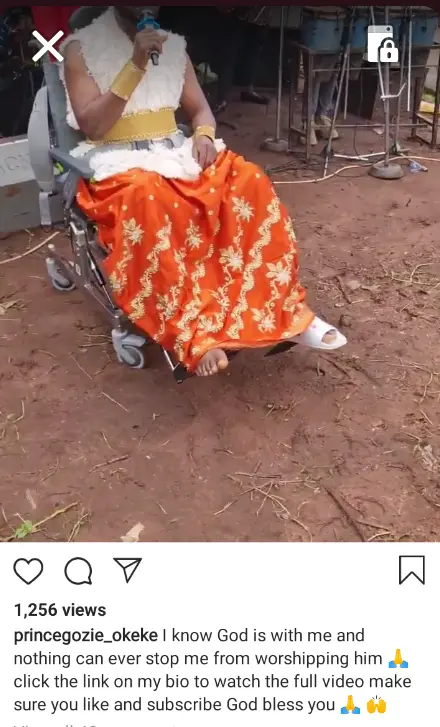 He captioned it, "I know God is with me. Nothing can ever stop me from worshipping him."
Prior to these recent Instagram posts, the singer didn't inform his fans how he got injured on his legs, nor did he state when it happened.
However, from the picture and video the Akachawa crooner seemed to have suffered a severe leg injury.
Prince Gozie is the husband to Princess Njideka Okeke.
The singing couple are known for their beautiful vocals, as well as uplifting gospel songs which are mostly sung in Igbo.
They rose to fame after the release of their biggest-selling song 'Akanchawa' from their studio album titled Ministration Worship.
We pray for speedy recovery.