A lot of people had reacted after they saw the actual amount of money Nigerian actor, Nino was charged from a barber in America after he had finished cutting his hair.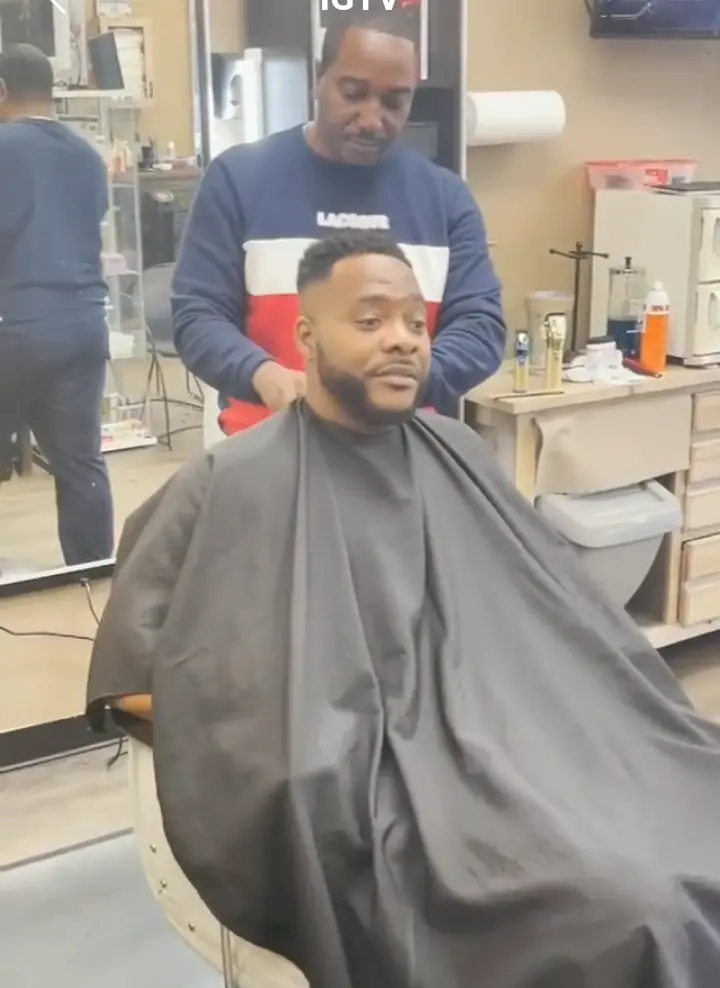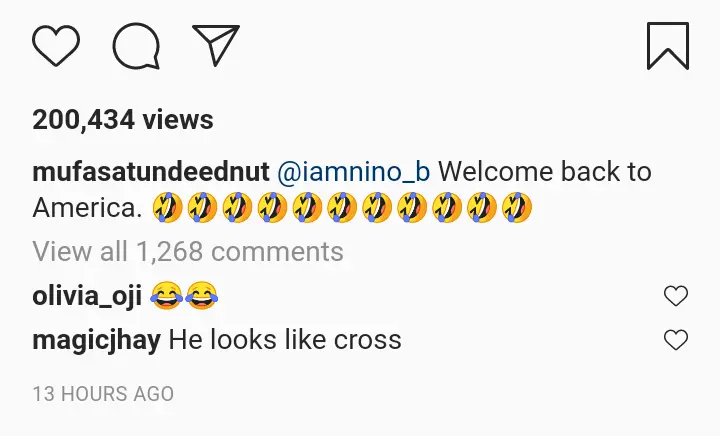 According to a short viral video that was shared by a popular Nigerian internet personality, King Tunde Ednut, on his official Instagram account, the Nigerian actor, Nino went to one barbing saloon in America to cut his hair. As we all know, some men love to look good all the time and one way of looking good is by having a beautiful haircut.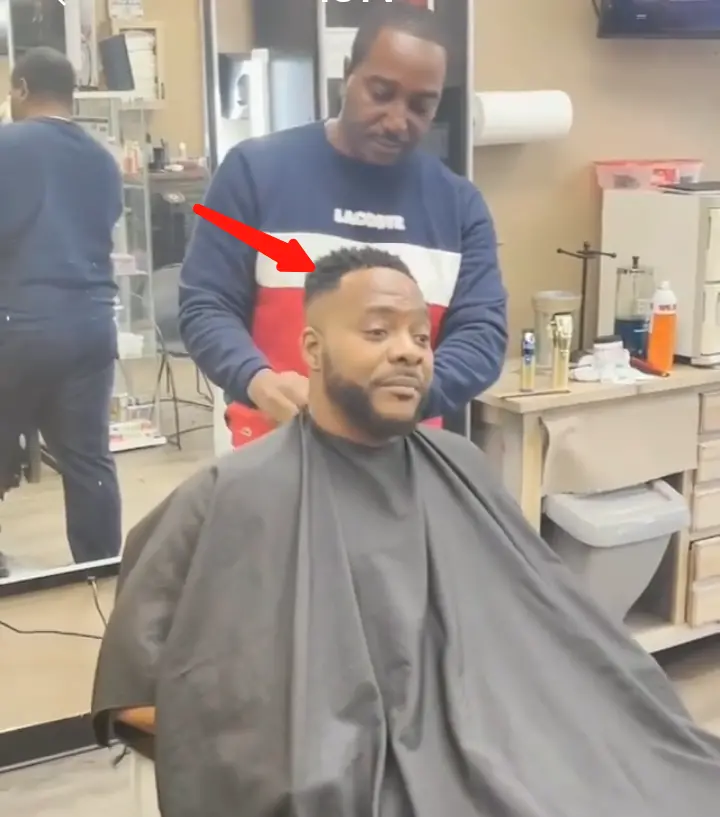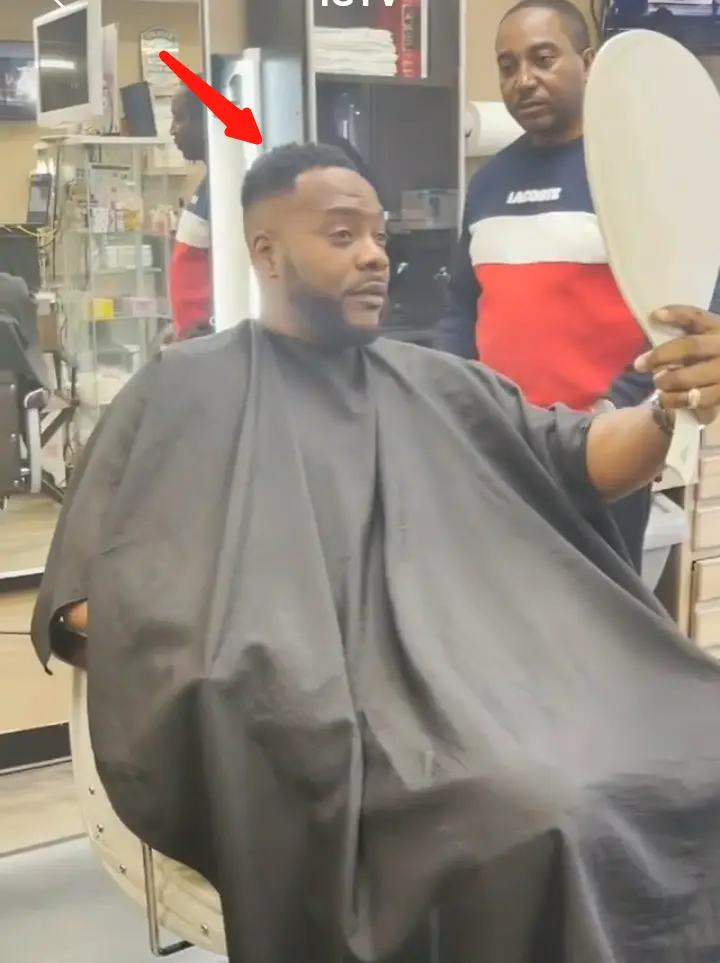 A perfect haircut will not only make a man look handsome, but will also make him look attractive and responsible. This is one reason many men are always careful and do love to visit the best barbers in town. Looking at the video, after the barber had finished cutting his hair, the Nigerian actor was very excited because he had received the type of hairstyle he was looking for. He could not control his happiness as his showered praises on the barber for doing a good job.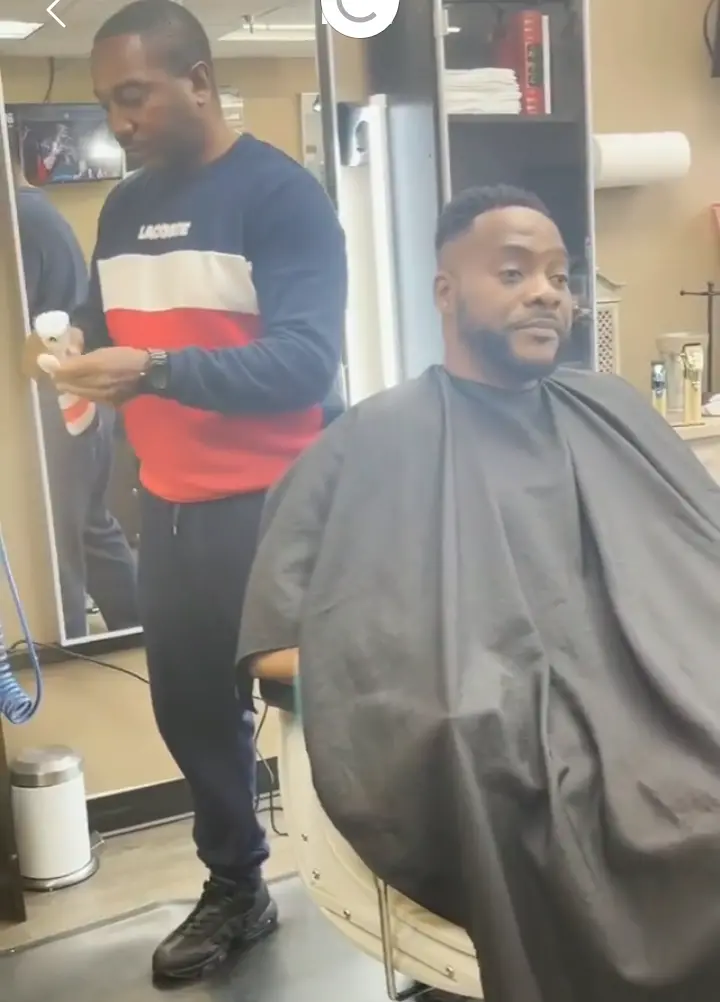 After the barber had wiped off the tiny hair particles from his neck and untied the apron, the Nigerian actor stood up, put his hand inside his pocket, brought out a $100 note and gave to the man. The young man collected the money and appreciated him for coming to his barbing saloon. Nino stood for some minutes thinking the man would give him a change. However, the barber told him that the charge for his haircut was $100.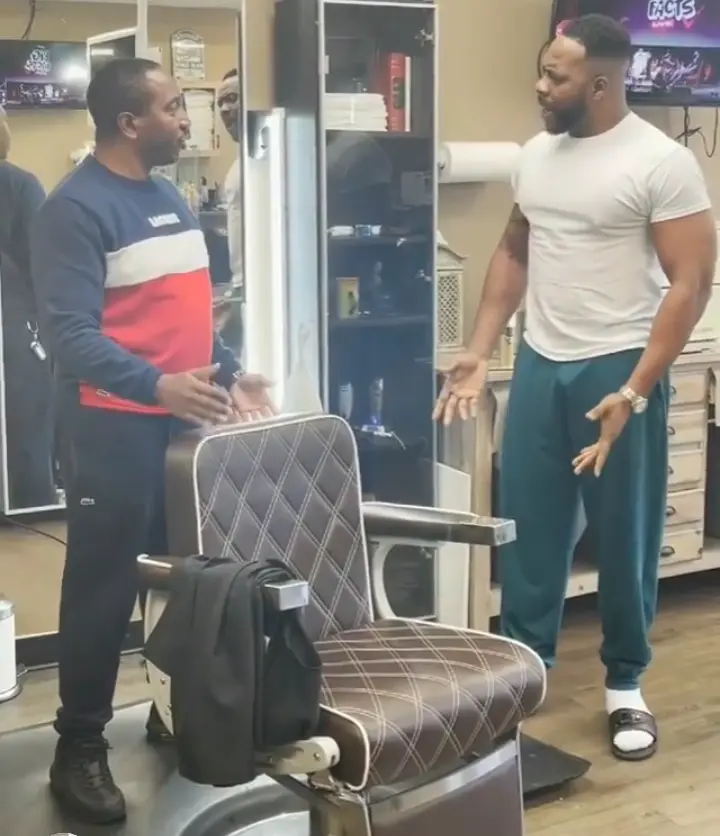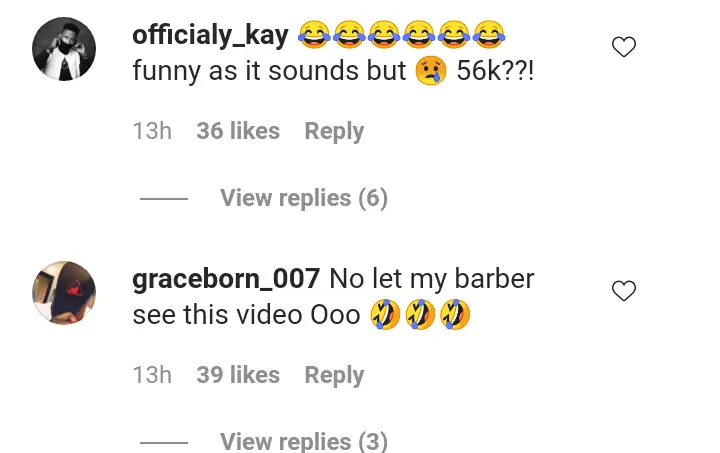 At this point, the Nigerian actor screamed and asked him why he didn't tell him such thing before he started the work. He said that $100 is about N56000 in Nigeria and was too high for a single haircut. A lot of people had reacted as you can see in the screenshots below: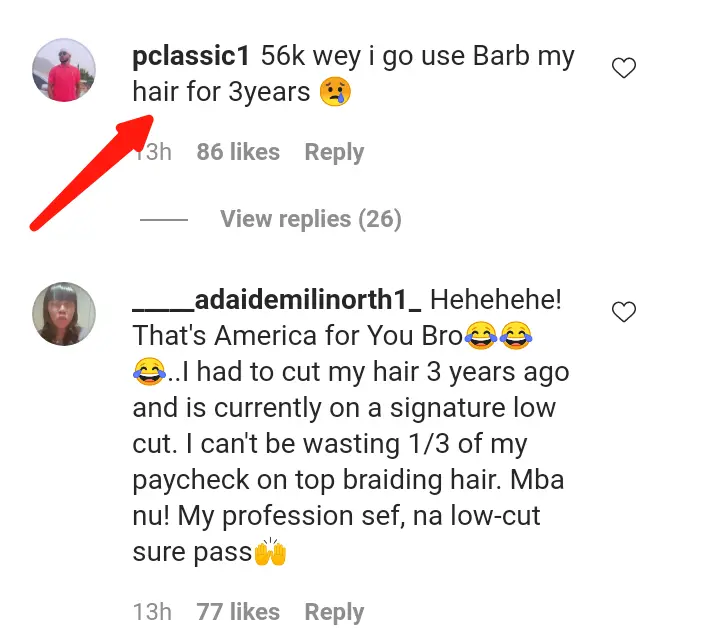 After I saw this video, different thoughts ran through my mind and I began to ask myself questions like; why is the charge for a single haircut cost so high? Why didn't he asked for the price first before having the haircut? What would have happened if he had gone there with less money? Come to think of it, $100 is about N56000 in Nigeria and this money can feed a small family in Nigeria for two weeks. Guys, what are your views on this?