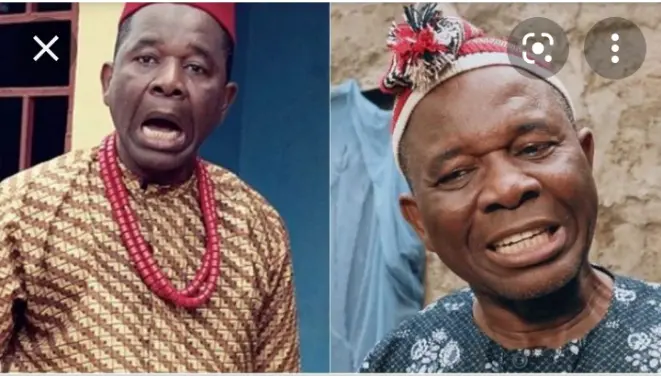 Nollywood Actor, Chinwetalu Agu has been released from the custody of the Nigerian Army. He was arrested at Upper Iweka Bridge, Onitsha, Anambra State, after some soldiers saw him dressed in Biafran Attire. They took him to their custody and he was brutalized for supporting IPOB while he was not. Chinwetalu Agu said he was sharing bread with the less privileged on the street when he was harassed and taken forcefully by the soldiers. His arrest caused outrage on social media and made some youths in Onitsha protest for his release.
According to a report on Daily Trust, Chinwetalu Agu was seen with two representatives from the Actors Guild of Nigeria (AGN) who went to secure his release in a video posted by a Nollywood actor, Emeka Ike. One of the representatives thanked the Actors Guild of Nigeria for sending him to come and secure Chinwetalu Agu's release at 82 division Army headquarters in Enugu. He said that Chinwetalu Agu is hale and hearty. Nothing happened to him.
Chinwetalu Agu encouraged people to keep supporting Nollywood adding that It is the only hope we have to sustain both our public and private lives.