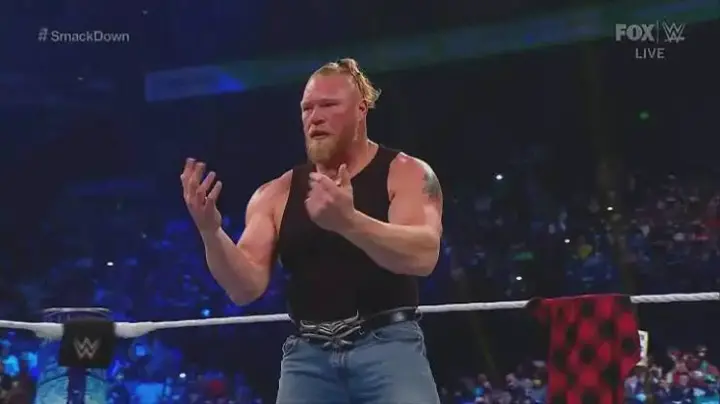 Brock Lesnar was not happy about losing to Roman Reigns at Crown Jewels in October, he went straight for the Champ, the following Smackdown episode, and ended up assaulting WWE officials in the process.
As a result of this, Brock was suspended indefinitely by Adam Pierce, so no one know when exactly he would be allowed to wrestle again. But according to reports, Brock Lesnar would be present at the Smackdown episode in Los Angeles on December 10th, as the Beast has planned to buy a ticket, and sit ringside in the crowd.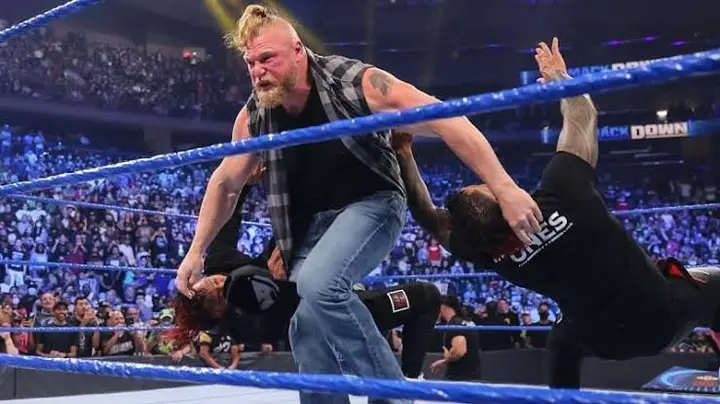 Here are 3 things that may happen at Brock Lesnar's return.
1. Brock May Declare His Entry Into The 2022 Royal Rumble Match
It is very clear that the rivalry between Roman Reigns and Brock Lesnar is far from over, there are several rumors, that these two stars will go head to head at WrestleMania 38 in 2022.
The easiest way for him to get that opportunity will be to win the Royal Rumble match in January. It would be no surprise to fans, after all, Brock Lesnar won the Rumble back in 2003, and he is much stronger now.
The odds that he would wrestle in the Rumble match are high.
2. Go After Adam Pierce
Though it seemed like suspending Brock Lesnar was the right thing to do, it was clear that the Beast was not impressed. He doesn't have the opportunity to go after Adam Pierce from the Back Stage, so seating at ringside would be the easiest way.
3. Face To Face Confrontation With Roman Reigns And The Usos
Roman Reigns and the Usos are the main reason why Brock Lesnar is on suspension, he was totally upset, that they cheated and had their way at Crown jewels, that is why he attacked in the first place.
Suspending him only made things a lot worst, it is certain that Brock Lesnar would do whatever it takes to lay his hands on the Universal Champion, and that is exactly what we will see on Smackdown on December 10th.