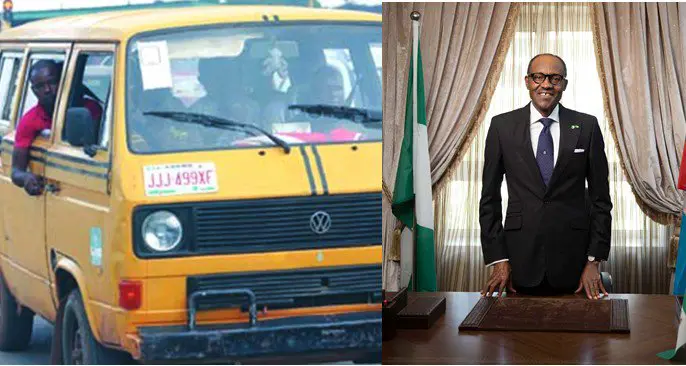 A Nigerian lady has narrated how a man found his trip with a commercial bus cut short following his utterance in support of President Muhammadu Buhari.
The lady identified on Twitter as Princess Jenny, revealed she was on her way to work when the passengers in the bus she boarded were discussing the level of hardship under the Buhari-led administration.
However, a man came to the president's defense and said that Buhari's enemies will soon be put to shame since he is trying his best.
This angered the bus driver who then stopped the bus and ordered the man to exit.
Jenny's tweet reads; "Omo people are angry oooo…
I was in a commercial bus going to work this morning and people were talking how bad the situation of the country is..
A particular passenger just said 'Buhari is trying his best and with time all his enemies will be put to shame'..
Immediately, the bus driver stopped the vehicle and order the passenger to get out.."