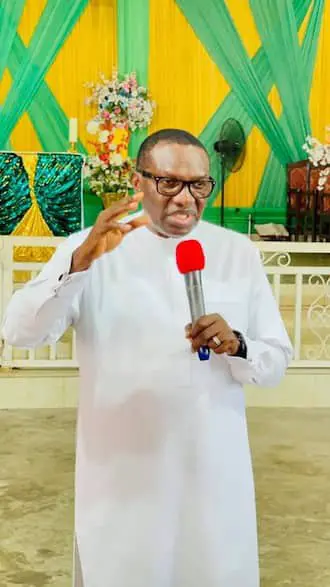 In a swift move, Andy Uba, the governorship candidate for the All Progressive Congress (APC) has issued a strong warning to the APGA team
Uba urged members and leadership of APGA to desist from demonising his person over the steps he has chosen to recover his mandate
According to Uba, it is important that the AGPA team works and prepares towards meeting him in court
Awka – Andy Uba, the All Progressives Congress (APC) candidate in the November 6, Anambra governorshipelection has cautioned against being demonised by his opponent, the All Progressive Grand Alliance party.
ThisDay reports that a statement released by Afam Ogene, the director of media and publicity for Andy Uba's campaign organisation called on APGA to prepare for legal action.Uba has called on APGA members to stop demonising him Photo: Senator Emmanuel Andy Uba
Uba had challenged the result of the election shortly after the APGA candidate Chukwuma Soludo, was declared winner of the Anambra poll.
However, the Ogene said Uba has chosen to remain civil to regain his mandate allegedly stolen at the poll.
Need for using legal steps to address political issues
Vanguard also reports that Ogene said he wondered why legal action which is expected to be a most civilised approach to resolving issues be discomforting to others.
Ogene said:
"How this is so discomfiting to some, leading to the sponsorship of several false stories about my person, beats the imagination of all reasonable members of society."
Ogene alleged that the incumbent in Anambra has been spending funds from the coffers of the state to defend itself and its actions during the election in different media organisations.
Andy Uba's first statement after the election
Meanwhile, Legit.ng previously reportedUba shortly after his loss at the poll commended his supporters for standing by him.
The former lawmaker said he appreciates his supporters' sacrifice to ensure he gets a field day during the governorship election Anambra.
He also said he would be challenging the Anambra governor-elect, Soludo's victory in court because he has grounds to do so.
The weighty allegation against Anambra's governor-elect
Also, Soludo has been recently accused of submitting false information to theIndependent National Electoral Commission.
Two individuals – Adindu Valentine and Egwudike Chukwuebuka – in a fresh suit prayed the Federal High Court in Abuja to disqualify Soludo on the grounds of the alleged false information.
The court has fixed Tuesday, November 30, to deliver judgement after hearing from the parties involved.