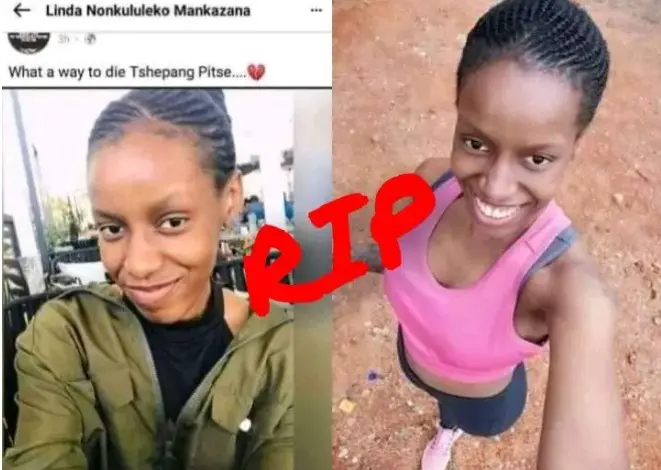 South Africans were stunned by the sad occurrence that occurred in Protea Glen, Soweto. A lady who had gone to see her lover discovered human body parts inside a freezer. The body pieces have now been identified as belonging to Tshepang Pitse, who was married to the accused. Tshepang Pitse and the accused, Flavio Hlabangwane, are cousins, much to everyone's amazement.
The suspect is accused of murdering Tshepang Pitse, chopping up her body parts, and storing them in the fridge. It is suspected the reason why he chopped and put her in the freezer was to avoid the smell, and her body could not fit before. People are astonished to learn the truth about the entire situation. It is unknown what motivated the suspects to murder and dismember Tshepang Pitse before storing the body in the fridge. Residents of Protea Glen are concerned about the event, and they want the suspect to uncover the truth and explain what occurred.
The issue is sad because women are being murdered and chopped by their boyfriends. When the cops arrived at his house, the accused allegedly attempted suicide. Residents believe the suspect intended to commit suicide, thus no one knows what occurred or who the body pieces belong to. The discovery of fragmented human body parts in a back room in Protea Glen, Soweto, has startled and astounded people. Earlier it was reported that a young woman discovered the body parts while visiting her new partner, whom she met on Facebook.
According to reports, the pair went on their first date on Friday, when the woman spent the night with the boyfriend in a back room he was renting. The trouble began when the young woman informed her boyfriend that she was hungry. The partner left the house, leaving the woman time to browse in the refrigerator for food. This is when she discovered human body parts in the refrigerator.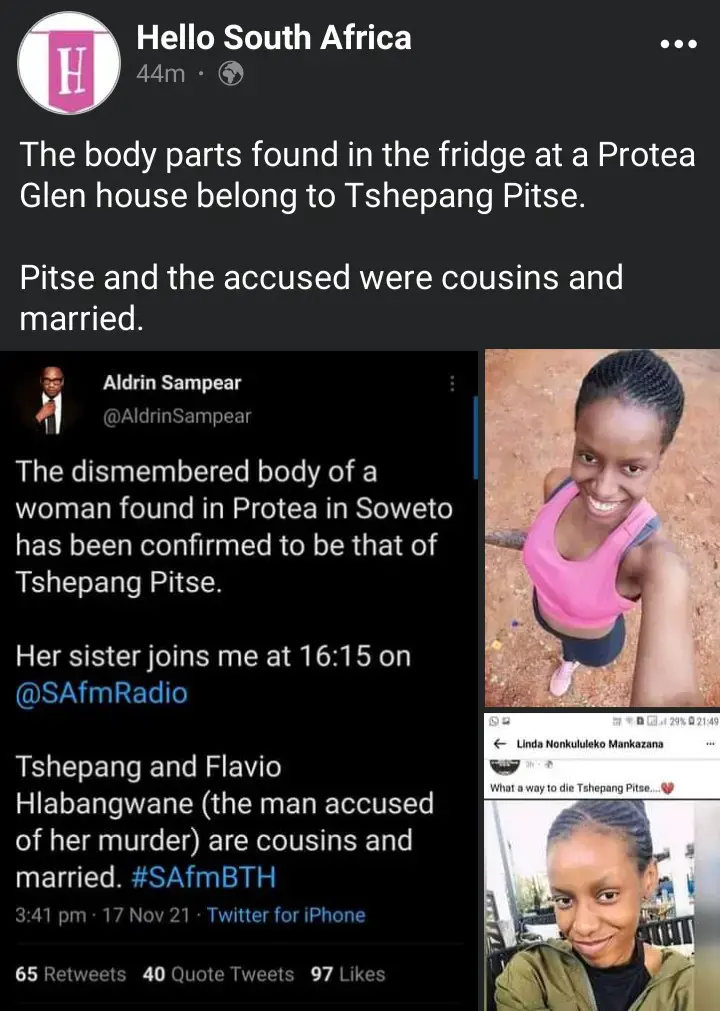 Please follow, like, share and comment.