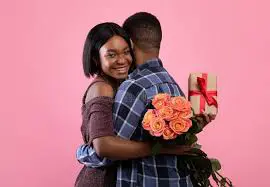 Most women have been asking how they can know that their man is pretending to love them, I will be showing you a few signs that you will notice in your man that will make you understand that he is only pretending to love you.
1. He wants to keep you and the relationship under wraps.
A man who truly loves you will never hide his relationship with you, he will always want you to show you to his family and friends that you are the one he is dating because he loves you, and he's not faking it with you. But you have to understand the different between privacy and secrecy, privacy means not to bring it to social media, but people who are around your know about the relationship, but secrecy means keeping it away from everyone around, that shows he's pretending to love you.
2. He never talks about the future with you.
A man who loves you, and he is not keeping it fake, will always tell you about the plans he has for both of you in the future. That means he's not pretending to love you, but if he doesn't plan the future with you or put you on the map, that shows he is faking it.
3. He's only interested in what he can get out of you.
A man who loves you will always be active in everything, not only when he needs something from you. That's very bad because such a man doesn't love you, he's only pretending to love you because of what he gets from you. Maybe money, attention or gifts.
4. Ignores important dates and occasions.
A man who isn't faking it will find it very difficult to forget important dates in the relationship and also occasion. Even though he ends up being very busy, he will put a call across to you just to tell you he won't be able to make it, he will never ignore such dates.