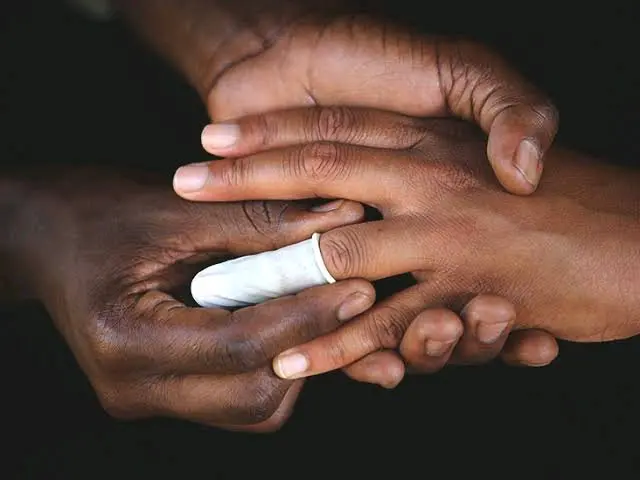 Intimacy is undoubtedly a critical part of most relationships and ass a result, we do a lot of things to get the best out of it. Most practices could be healthy while others may not because of the health risk they pose.
One of such practices that are not safe that is being practiced by partners when they meet is the use of fingers. This is commonly known as fingering and it is an unsafe practice that out mostly the female counter at risk, living her exposed to viral diseases.
So in this article, we will be taking a look at some medical reasons why you should not put your hands into your partner's private organ. This is for educational purposes!
Here are some of the reasons you should not Practice Manual Intimacy
1. Syphilis: Medical practitioners say that syphilis is one of the bacterial infections that can be found under the fingernails of those who are infected. Therefore someone who is infected with syphilis thrust their hand into a woman's private organ, she might also get infected.
2. Human Papillomavirus (HPV): HPV is one of the STDs that can be transmitted through this act. This is because they can be gotten through skin to skin contact and they live also under the fingernails. Medical practitioners say that people who are intimate active, stand a chance of getting HPV at some point in their life.
How can one do this safely?
Haven gone through this article till this point many would be worried and some wondering how to go about this as many are already used to using their fingers on their partner during foreplay?
Using your finger on your partner only be safe when you apply measures like wearing gloves or finger clots. Endeavour to discard them when necessary to avoid the spread of STD.
If you have long nails, pad them with cotton wool to avoid puncturing, and wash your hands before and after to reduce the risk of self-inoculation
Hope you've learned something new today, please leave your comments below.