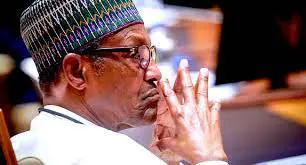 Sunny Monidafe, All Progressives Congress (APC) Chairmanship aspirant from Adamawa State has urged Nigerians and especially stakeholders of the ruling party to rally and pull the country from the brinks before it is too late.
The Jagaban Jimeta said that given the precarious situation now facing the country, it was time men and women of good conscience come together and stir the country from the cliff edge, saying that there is no better place to start than the leadership of the ruling party.
Addressing journalists shortly after a consultation visit on the leadership of the party on Tuesday, in Abuja, Monidafe declared that the resort to ethnic, religious and sectional bent anytime national issues come up has not been helpful to the country, adding that the narrative must change.
Monidafe who described himself as an Urhobo man from Adamawa State said that he is offering to serve the country as Chairman of the APC to help douse the tension that pervades the land and heal the wound for which many are lamenting.
"This country is right now on edge, rightly it wrongly. People are very grieved. Southerners are very angry, they feel subsumed, submerged, they feel undercut and everything.
"I don't play religious politics, I don't play ethnic politics, I am a Nigerian. We must change the narrative in this country. Any small issue we have, we recline into our ethnic or religious enclave, it doesn't speak well, we must change the narrative.
"I am here to offer myself to serve this country, this party, make Nigeria a better place, make Nigeria a peaceful place
"I am aspiring to lead the party because I bring something unique to the party. One of them is that I have the experience of running a party from local government level to national level".
Monidafe, one time Chairman of of defunct ACN in the federal capital city, believes the place to begin to put things right is the country is at the top of the ruling party.
"We have to start from the administration of the ruling party with due respect to my colleagues that are here. Mala was my colleague, he was Chairman of ACN in Yobe, I was Chairman of ACN in Abuja.
"But with due respect, we have to change the narrative. We must come to work and administer the party as a business. This country needs to be saved"he said.