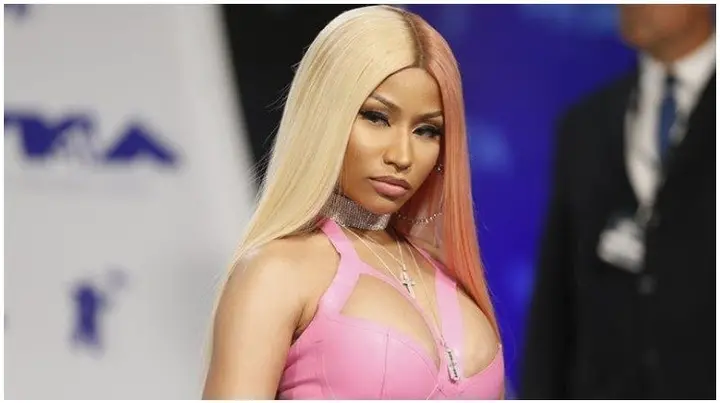 The multiple award-winning singer and rapper, Nicki Minaj has gone completely nude on Instagram to celebrate her 39th birthday. The mother of one posted her nude photos on her Instagram page displaying her killer curves.
Nicki posted three steamy snaps, which caught the rapper flaunting her figure while posing fully naked.
The first photo showed Nicki wearing a pink wig as she held a birthday cake in one hand covering her bare breast with the other.The second snap captured the rapper completely naked and straddling a huge teddy bear as she flashed a smile at the camera while the third photo showed her leaning forward as she balanced the cake in one hand and covered both of her breasts with her free arm.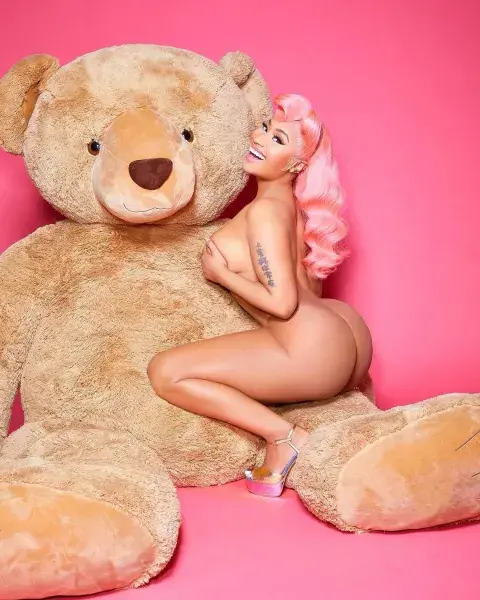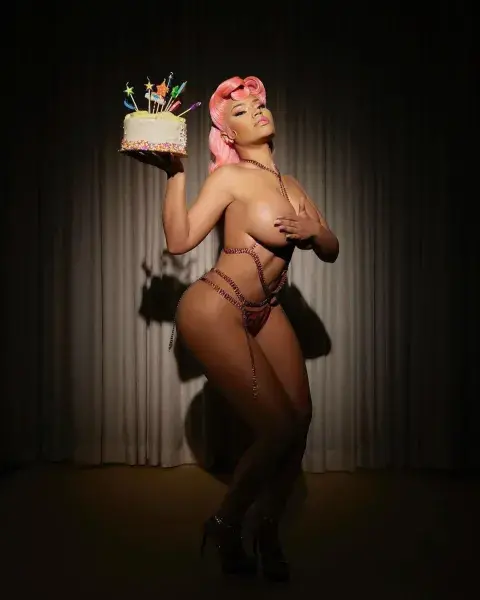 Accompanying the snapshot, the rapper wrote; "My fans said I never come online on my bday. I made it my business today to change that this year. Love you guys so much. HAPPY BIRTHDAY TO THE QUEEN! here are birthday messages from 700+ barbz tag her so she'll see!
Recently many celebrities have been having their nude photos and videos online. Some claimed they did it intentionally whole some said it was by mistake.
The reason behind this recent attitude is yet to be ascertained.