Arguably the biggest transfer news since Lionel Messi's saga, is that former Manchester United player, Cristiano Ronaldo, is primed to join Manchester City and the transfer is expected to be completed in few days as Ronaldo's agent is currently in Manchester to finalize the deal.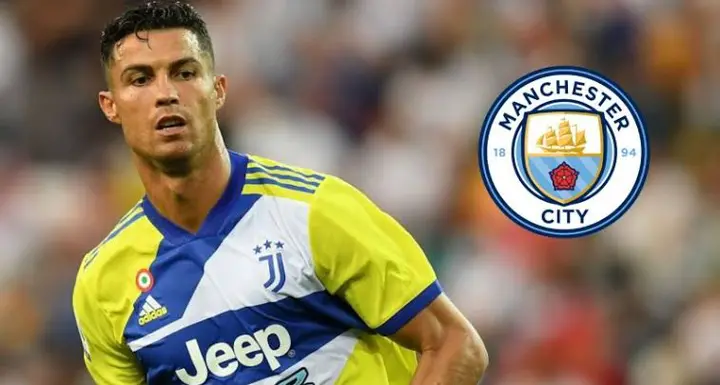 Although Manchester United never made an official bid for the want away Juventus star, but fans of the club are showing absolute dissatisfaction about the move due to the fact that he is widely considered as a club legend, and the fact that he is about to go back on his word in which he said he is not going to play for Manchester City.
In 2015 while still playing for Real Madrid, C.Ronaldo was asked if there was a probability of him joining Manchester City in the future, to which he responded by saying he is not going to do that because his heart is in Manchester United and that no amount of money can tempt him to make such move. Read the full details of what he said below.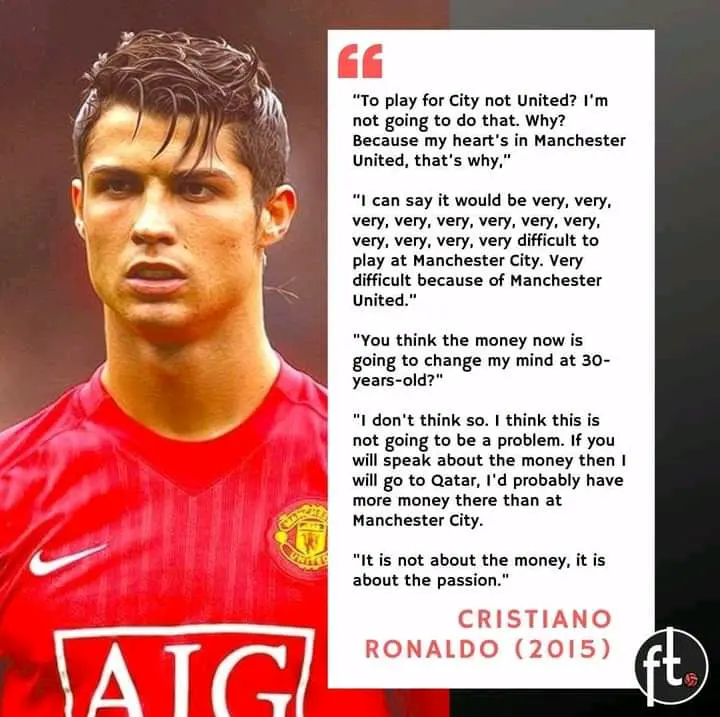 Personally, I think C.Ronaldo joining Manchester City is a wrong move, due to the fact that he is idolized by most Manchester United fans. However, he is not the first person to go back on their words, and not the first Manchester United's player to join Manchester City.
So what is your take about the move? Please share your opinion in the comment box below.