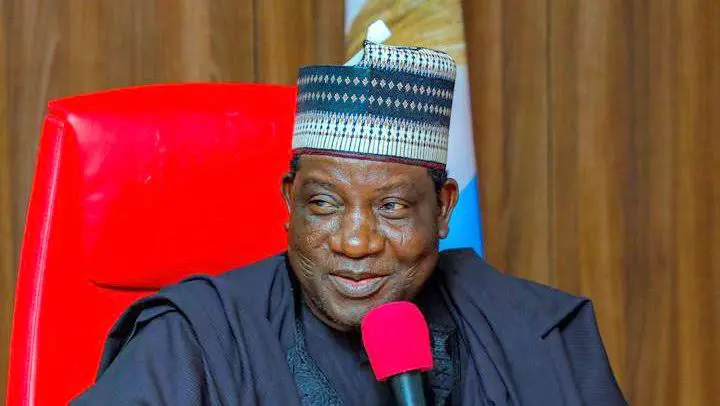 Governor Lalong
Photo Credit: Premium Times Newspaper
In a viral video that was released of recent, an Islam cleric, whose name was given as Alkali Abubakar Salihu Zaria, incited hatred against christians, as he said that christians will be slaughtered for the lives of Muslims that were killed in Jos on the 14th of August, 2021.
In what he said in the video, Salihu Zaria made it known that they have tolerated enough from Christians in Plateau and the recent attack that happened, whereby the lives of more than 20 muslims were killed, they (Muslims), will revenge the attack as 100 Christians will be killed for one Muslim, as he also regarded Christians as infidels.
However, while he was talking, he berated the governor of Plateau State, Governor Lalong and other political leaders because, they did not say anything about the attack, as he praised a northern governor, whose name won't be mentioned.
According to what the Islam cleric said, he made it known that, if the attack happened in the state of the northern governor he praised, Christians would have been thought lessons by now.
If one is to interpret this very well, Salihu Zaria just incited Christians against the governor because, what he actually meant was that, the northern governor will retaliate back by killing Christians because, Muslims were killed.
Although, there is no evidence of what he said concerning the governor but, what he said might implicate the governor's political career and give him a bad name among Christians, as they might start thinking that he hates them, which might not be true.
However, if the governor is to protect is own name, as the video had gone viral, he should caution the Islam cleric, others and warn them never to say such using his name again because, what Salihu said might be used against his political career in the future.