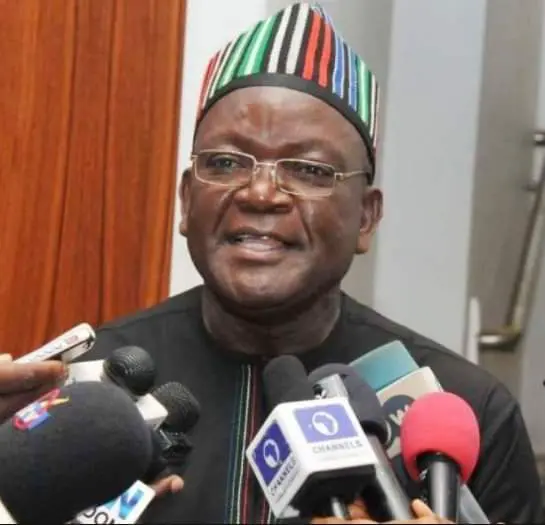 The increasing spate of insecurity in Nigeria is a thing of worry for every right thinking Nigerian. President Muhammadu Buhari, a retired Army General and his party, the APC were voted into power in 2015 because majority of Nigerians trusted that with Buhari's military background and his rich history of leading troops to victory in situations as this, he was the right man to restore peace in the country.
Although, it'll be unfair to the President and his party to say his achievements in security has been complete failure considering where the country were before he assumed office, but not much has been achieved. No doubt, the President has been able to reduce the rate of incessant bombings, reclaimed seized territories and forced thousands of insurgents to surrender, but the inability of the government to deal decisively with the farmers/herders crisis, banditry, kidnapping and other social vices has overshadowed his success.
According to an analysis by Nigerian online news site, Premium Times, between when President Buhari assumed office in 2015 to 2019, about 25, 794 have lost their lives due to different kinds of insecurity. In Benue state for instance, one of the most affected states in the farmers/herders crisis, so many people have been killed with more than two thousand estimated to be displaced.
This has spurred an unending media war between the Governor of Benue State, Samuel Ortom and the Presidency. Ortom has incessantly attacked the federal government and shifted all the blames to the government at the centre. At the initial stage, people understood with him being that he was angry like many others and frustrated. But six after, Ortom has not changed and has made looking for scapegoat in every attack look as his only escape route to cover for his own failure as leader and Governor. 
If this is not the case, how come Ortom has never looked at what he is doing or not doing well as Governor but always finding who to blame? There's no single attack that has happened in Benue that the Governor has not had reason to blame the federal government. Does blame solve any problem?
Why is the Governor constantly shifting blame to the Government at the Centre when he's the Chief Security Officer of the State? Besides, Ortom like every other Governor in Nigeria take whopping some of money from the state coffers every month as security votes. These monies are always uncounted for. 
Other than the anti-open grazing law Ortom sponsored in the Benue State House of Assembly as solution to the farmers/herders crisis, what other solution(s) has he brought to the table other than incessant attacks? If attacking Buhari and federal government is the solution, how come these issues are still happening?
There's no denying that the federal government which controls the security architecture of the entire nation is not doing enough, but as Governor, what initiative has Ortom brought to the table to address this issue especially the one peculiar to his state?
Ortom is as guilty as the federal government, if not more because security is everyone's problem. Buhari and the federal government alone cannot do it all.
It has come to a stage where Ortom, as a matter of fact, must stop playing with the emotions of Nigerians and Benue indigenes with his blame games. His constant roping of ethnicity and religiosity to all the crisis in his state when he should be looking for solution maybe enhancing the crisis even more than the things he thinks the federal government is not doing.
The Governor is always playing to the gallery because he believes that when he shifts the blame to Buhari and the Federal government, it'll absolve him of blame himself. Ortom should stop covering his failures with excuses and rather see how he can collaborate with government at all levels to address the issue. 
Benue state is a federating unit just like any other. The federal government cannot abandon other states to focus on Benue alone. Besides, how come when there's a security breach in Kaduna State, Ortom and his cohorts will blame Governor El Rufai but when it happens in Benue, he blames Buhari and federal government? Is Kaduna now an independent state? This gimmicks is old fashioned and has become monotonous!
When Governor Yahaya Bello tookover the reins in Kogi State, issues of kidnapping, armed robbery, farmers/herders crisis, cultism and other vices were on rampage. Bello got to work, appointed a very competent State Security Adviser in Commander Jerry Omodara, a retired Naval Officer to lead his against insecurity, and today, despite the widespread security situation in the country, Kogi fortunes has changed to one of the most peaceful states in Nigeria.
Instead of Ortom ranting on national television and pages of newspapers, he should get to work. Playing the blame cards has not solved the problem and will not. He needs to first perform his job as Chief Security Officer of his state before looking for who to blame. That's what other Governors that have successfully handled this issue have done.
When kidnapping, armed robbery and cultism took centre stage in Cross River, the State Governor, Ben Ayade working with intelligent reports from security agencies, set up a special Anti-crime squad code named, "Operation Akpakwu" and provided them with the needed support, and today, the story is different. Ayade didn't go to television and newspapers to abuse Buhari or blame the federal government, he took responsibility.
Every responsible leader takes responsibility. Ortom must show that he's one by taking responsibility. There's no State that has successfully achieved success in the fight against insecurity by shifting blames. Other state Governors are devising means like setting up local vegelante groups or working with their colleagues to set up a regional security network like the case of Amotekun in South West. Ortom should learn this from his colleagues and stop crying in the media like a child. 
Insecurity knows no party or religion. Fulanis, Igbos, Hausas, Yorubas, have all been affected in the crisis facing the country. Both Muslims and Christians have been killed. Leaders who should work together to find solutions should stop playing politics with Nigerians and face reality because in the end, every man will give account of their stewardship.
With the failure of the APC government to end the security situation in the country, it's now clear that the problem is not about political party. After all, all the issues APC government is dealing with today started under the PDP, and the APC was brought to correct them but so far, the party is yet to achieve the needed results. So, Ortom should stop politicizing killings because Nigerians now understand that the problem or solution is not in party nomenclature but leadership.
Leaders at all levels must wake up to their responsibilities by focusing on fixing the problems and not on who to blame. Ortom, like Eric Thomas will say, should stop "looking out the window but look in the mirror" because he's as obligated as any other person he's blaming to find solutions to the issues!