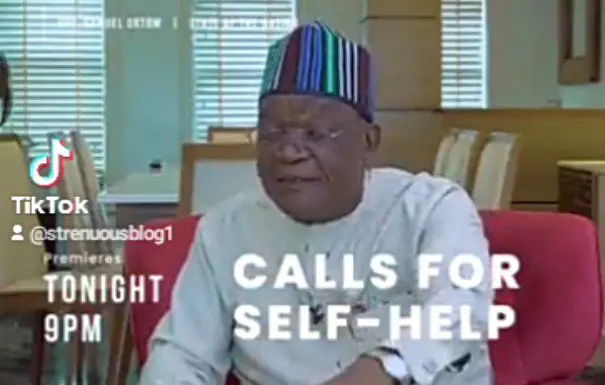 The objective of Fulani herders in Nigeria, according to Governor Samuel Ortom of Benue State, is to conquer the entire country.
The Governor stated he has evidence to back up his accusations in an interview with BBC pidgin over the weekend.
The Fulani Nationality Movement, which claimed responsibility for his recent attack, said that Nigeria is their sole country, according to him.
"The ones that tried to assassinate me recently were the Fulani Nationality Movement, FUNAM," he claimed.
"They claimed that Nigeria is their sole possession. It's written, and I've got the paper.
"I've forwarded a copy of the paper to the president, the police, and the DSS." The FUNAM claimed that they desired this revolution in 1800 but that Usman Danfodio was unable to bring it about.
"They claimed to have the power, money, and everything necessary to do it."
Ortom, who has been at odds with the presidency over his criticism of President Muhammadu Buhari's incapacity to address the country's security concerns, lamented that, like Afghanistan and other fighting places around the world, terrorism is beginning to take over the country.
"Terrorism that we used to hear about in faraway places like Afghanistan, Iraq, and other fighting nations has now arrived in Nigeria.
"And, as things stand, it appears like the White House is on board with what's going on because it's not saying anything.
"If the Federal Government has the authority to stop secessionists like Nnamdi Kanu and Sunday Igboho, they should also have the power to end banditry in the country, as I often maintain.
"They call the assailants unknown gunmen, but I know they're Fulani people who are come to kill us." And the president is a part of this plan. He continued, "The Fulani people have declared that they want to take over the entire country."