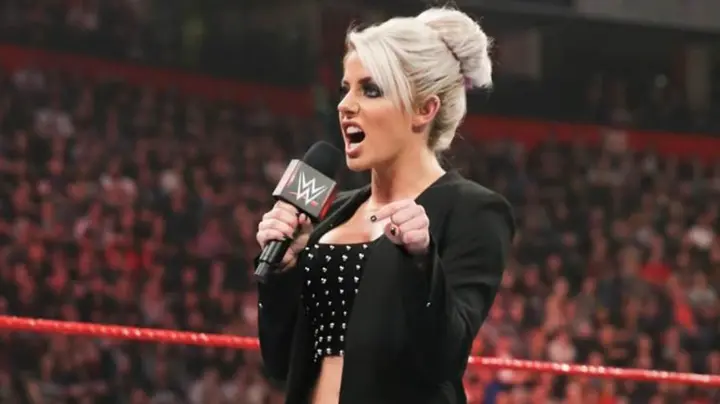 Alexa Bliss did not appear on WWE Raw, after she wrapped up her feud with Eva Marie a week ago. It's unclear why Bliss was removed from the show.
Alexa Bliss has really been through a ton ever since Bray Wyatt was let go by WWE. As many know, the entire Fiend gimmick was started with Bray with Alexa Bliss joining into the darkness later on. As time went on, Alexa then seemed to take control as Bray Wyatt was hardly on TV. When Bray reached the point of no return and was let go, Alexa Bliss was then the new 'Fiend'. Fans trashed Alexa for some time and they seemingly haven't stopped yet….
Let's take a step back and look at all of this from a bird's eye view. After Bray Wyatt was released, Alexa Bliss released a statement on how much she wished things could have been different. Then came the backlash as fans made Alexa have to shut down her social media as she was blamed for Bray Wyatt being released, but there's no real merit to that assumption.
WWE on Twitter released a short video of showing Alexa Bliss becoming champion as she defeated Sasha Banks in 2017. A fan then commented below the video: "And now she plays w a doll. Great booking."
Alexa Bliss caught wind of the hate and made a mockery out of the WWE fan as she stated: "Yep! I Sure do! & Lilly is available on @WWEShop!! Well… when she's back in stock. Keeps selling out… darn 😜"