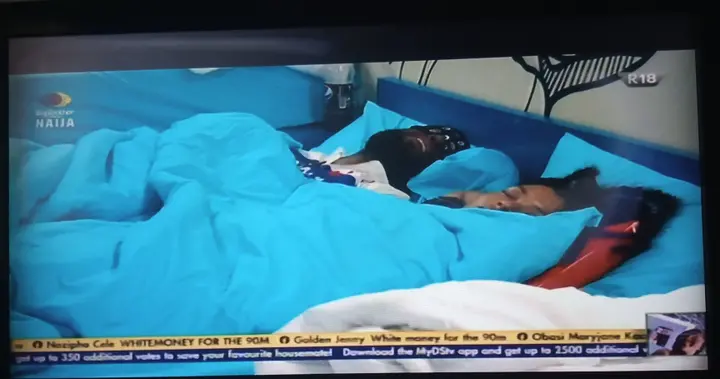 Emmanuel has been spotted in a very funny sleeping position some minutes ago. The reality TV star was sleeping with his teeth all out.
Emmanuel and Liquorose were spotted sleeping during the late hours of the day while other Housemates were already up and engaging themselves in one thing or the other.
However, as the camera was fixed on Emmanuel and Liquorose for a while (while they were sleeping), Emmanuel was caught in an awkward sleeping position. As Liquorose and Emmanuel slept peacefully, Emmanuel was seen sleeping with his mouth open. No doubt, it is not something new, as a lot of people have been reported to be fond of drooling and sleeping with their mouths open among others.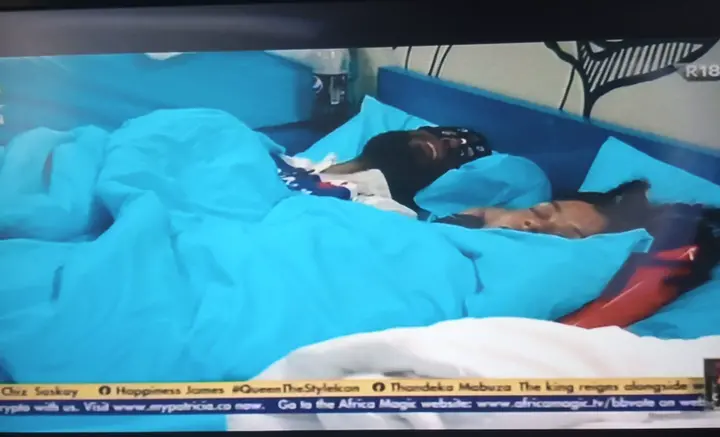 However, in Emmanuel's case, not only was his mouth open when he was sleeping; his dentition came into view as well in such a way that it seemed like he was grinning while asleep.