If you could recall a few days ago, Liquorose and Saga while in the diary session were asked to prank the person they were close with and if they could do that, they get rewarded. And addressing them today, Big Brother showered praises on Liquorose for carrying the task successfully and rewarding them, they got a dinner for two at the executive lounge while for Saga, he was unable to carry the task out.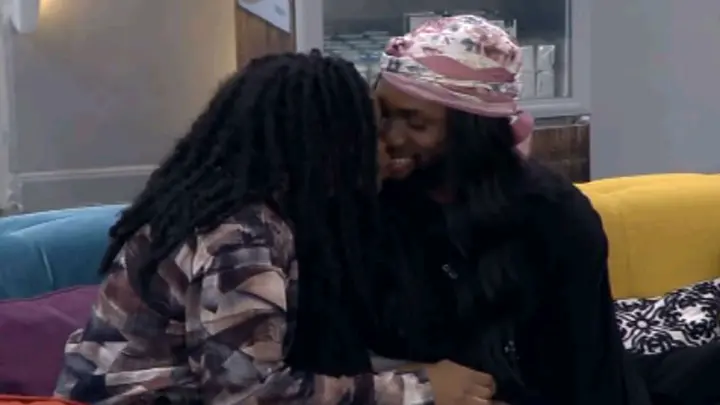 That was not all, Big Brother used that time to play a video of Saga and Nini where they can be seen whispering about another housemate. For that, Nini got a strike which is her first while for Saga, it's his second and one more would get him disqualified.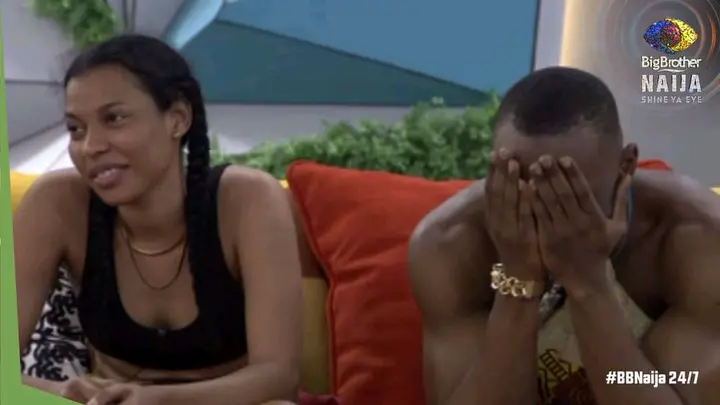 White Money who is close to Nini as he's often called "Daddy" by her went to the two of them and said this to Saga "You are easily carried away and there's no cap on that. Even though it's part of his nature, he should not be carried away for one more strike".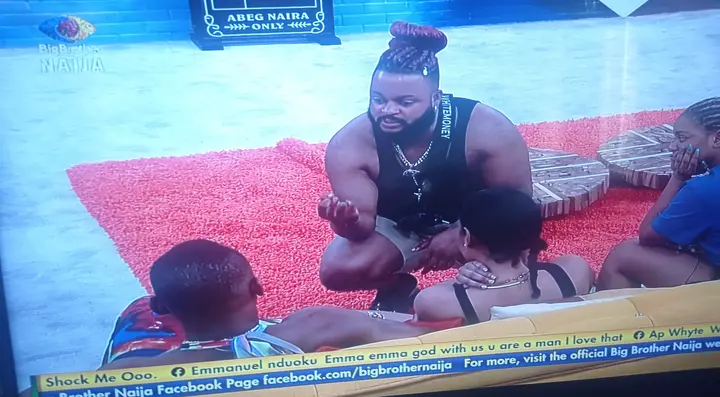 Even though Nini said she wasn't whispering, White Money told her the fact Saga was whispering already made her an accomplice as she wasn't able to correct him. To Nini, it was late at night and Saga was talking in a low tone.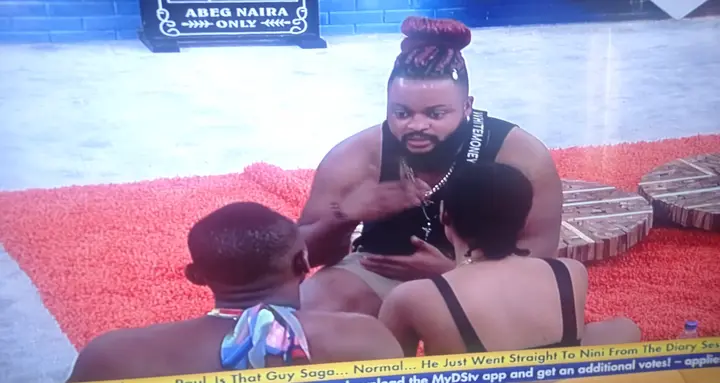 If you could say anything to Saga, what would it be? Drop your comment below.