Faithful God! I thank you for my life today. I thank you for not allowing the plans of the wicked ones to come to pass in my life. I confess that without you I can not do anything on my own, hence I ask for your divine intervention in my financial life. Help me overcome every financial crisis that I am currently facing. Guide and help me attain stability in my finance. Lord you are the way maker, make way for me to prosper. I have hands, teach me to use them rightly and wisely. I have legs, direct my path in the right direction. Give me the wisdom to discern and decisions that will align with your Will. I have eyes, open them to see opportunities before me. With you is the secret to make wealth, reveal such secrets to me. Bless everything I will lay my hands upon. I believe that the expectation of the righteous shall not be cut short. Your word of promises are infallible, I believe in the efficacy of your word in Proverbs 3 verses 5 to 7, hence bring my expectation to a perfect end.
In whatever I will do today, let your love lead me so that I will never fall prey to the glaring trap of the devil. I trust in your judgment and ability to save those in trouble. Open my eye to see and my heart to understand every scheme of my enemies towards me. Save me from all the trouble the devil will throw at me today. Destroy the works of Satan in my life and give me victory over every temptation that may come my way. Cut off every cord of affliction tie to my life. Close every loophole which the enemy is using to steal my blessings. Blind to every wicked eye set to monitor my progress. Frustrate the efforts of those frustrating me.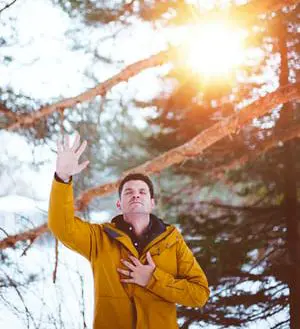 Only you have the power to forgive, and as well heal like the way you treated the paralyzed man according to the Gospel of Luke. Forgive my shortcomings, mend my broken heart and heal me.
You do not change, and I believe you can not change in my case. These and many more I ask in the name of Jesus Christ your son. Amen.
PLEASE SHARE THIS PRAYER AFTER YOU TYPE AMEN.