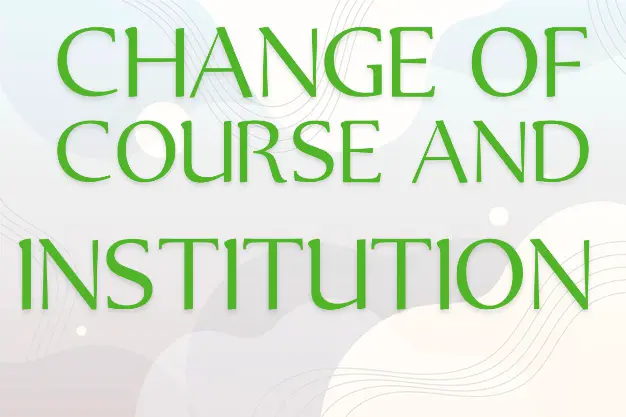 Many candidates of the 2021 Unified Tertiary Institutions Matriculation Examination (UTME) will no doubt change their initial courses or institutions of choice. In most cases, candidates change their pre-examination choice as a result of low aggregate scores. It is however important for such candidates to look before the leap so that they don't further reduce their chances of higher institution admission. Here are some tips that should guide a student on his new choice of course/institution.
The first thing you should consider is the competitiveness of your new choice of course. If your original choice was Medicine and Surgery in University of Lagos (UNILAG) and your UTME score is 250, do not assume that you can simply change your choice of course to Pharmacy in the same institution. You need to make inquiries from students in UNILAG about the cut off mark for Pharmacy in recent years. One thing I have noticed about such candidates is that they usually assume that Pharmacy is less competitive than Medicine and Surgery when in reality, they often have similar cut off marks.
The second consideration is your chance of admission in your new choice of institution. Some candidates often assume that state institutions are less competitive to federal institutions. While this assumption is largely true, there is also a consideration of catchment areas (which is roughly the same as indigeneship). So if you are not a native of a state, don't be a hurry to change to an institution belonging to such state. My rule of the thumb about admissions is that, "if university A will not admit you into a program, your chance of being admitted by university B into the same program us slim".
You also need to ensure that your Senior School Certificate Examination (SSCE) results qualify you for admission into your desired program in your new choice of institution. There are institutions that require credit pass in Mathematics for admission into all their departments. If you don't have credit in all your subjects, you cannot just change institution as you like.
UTME subject combinations have led to loss of admission of many admission-seeking candidates. You need to confirm that your UTME subjects match the requirements of your new choice of course. For example, It is practically impossible for a candidate that sat Physics, Chemistry and Biology in UTME to be admitted to Computer Science department of any institution in Nigeria. The reason for this is that one of the required UTME subjects for the course is Mathematics.
Finally, you need to find out the cost of schooling in the institution. Don't just assume that the school fees will be low because it is a public university. There are some public universities whose fees are comparable to those of private universities. It will be a sad story for you to pull out of a university due to high fees.
If you can take the points above into consideration, you will certainly gain admission this year.