It is really a thing of joy to the citizens and every lover of Nigeria, as today marks the 61st birthday of the great Nation, Nigeria.
In this, the President of the Federal Republic of Nigeria, Muhammad Buhari, during his National broadcast, has expressed his enthusiasm and dedication towards making Nigeria a better place.
In his broadcast in the early morning of today being October 1, 2021 as reported by SunNews, President Buhari pointed out many pressing issues that are facing the country today, and assured that he would never rest until things are fixed right in the country.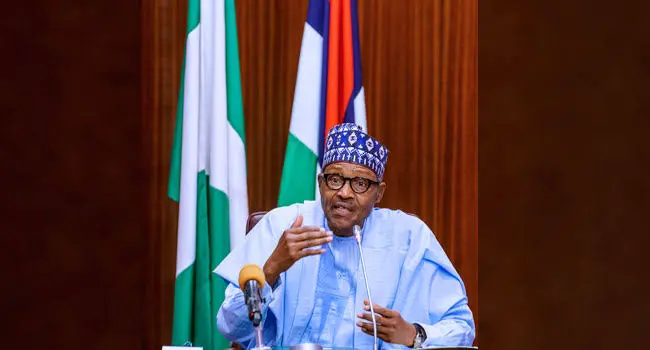 Buhari: image credit – Channel TV
In his broadcast, Buhari's pointed out that he remains resolute for the peace and unity of Nigeria, and his Government is ready to arrest and prosecute all persons inciting violence in the country.
Further more, the president urged Nigerians not to take Covid-19 lightly, that everyone should put every necessary effort together in the fight against the pandemic.
In this regard, the president said he has made serious efforts to ensure that Covid-19 and other related diseases are combatted in Nigeria. He said he has directed the Ministries of Finance, Budget and National Planning, Health, Education and Science and Technology to work with Nigerian and International pharmaceutical companies and research organisations to enhance Nigeria's domestic pharmaceutical capacity.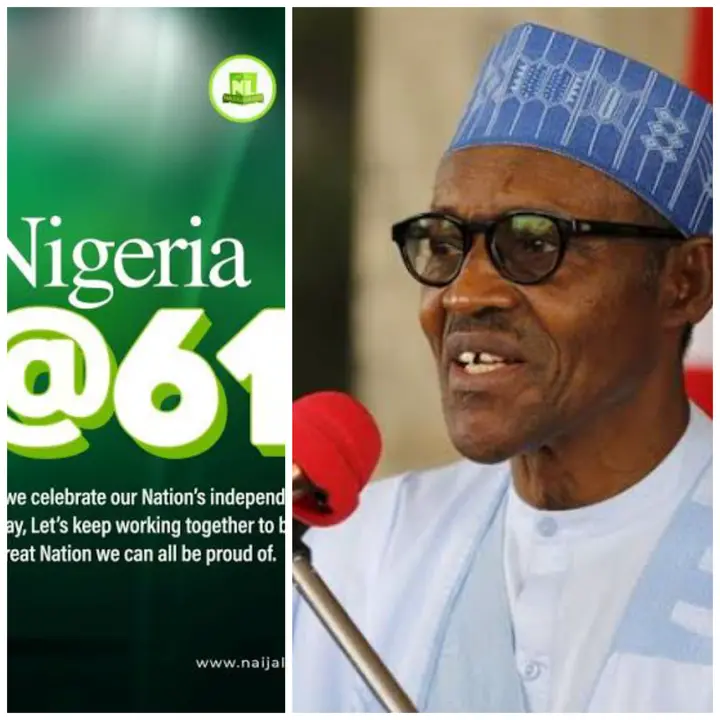 Also the Nigerian Sovereign Investment Authority is already raising up to $2000 million fund to complement the Central Bank of Nigeria's ongoing N85 billion Health Sector Research and Development Scheme to support local researchers in the development of vaccines and drugs to fight Covid 19 and other related communicability diseases.
On the side of Security, the President maintained that the Nigerian military has been making great progress in the fight against insurgency and other related Security challenges in the country.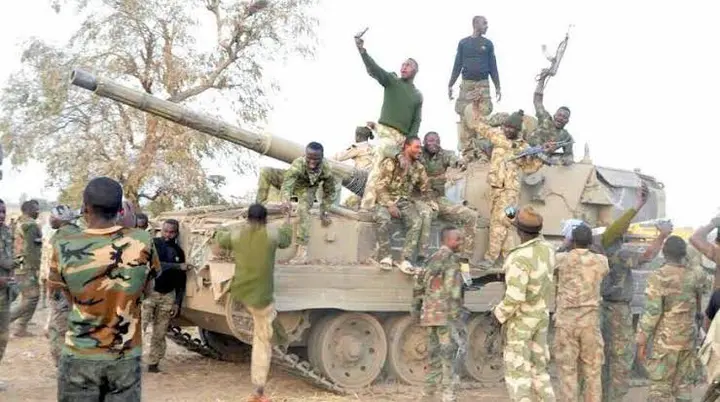 Nigeria military: image credit – PremiumTimes
He said there are all indications that Nigeria is already winning the battle against insecurity, and he would never rest until Nigeria becomes the safest place to be on earth.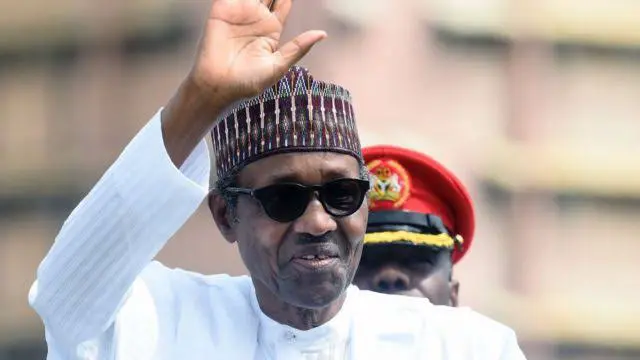 Buhari: image credit – BBC
Finally, Buhari's listened to the cry of many Nigerians and granted the conditional lifting of the ban on Twitter, to allow citizens continue the use of the platform for business and positive engagements.