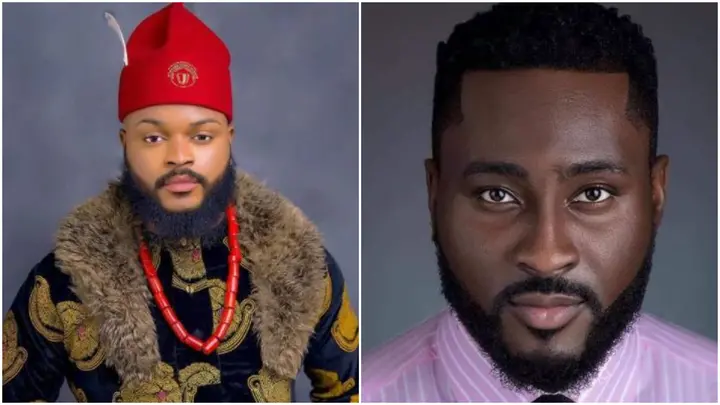 This Big Brother Naija Season 6 came with many promises when the housemates came into the house. Most were picture-friendly to the eyes and some showed daring entrances. One special entry was by Yerin who talked about being a polymath. I must confess I never heard of such before. WhiteMoney's reaction was unforgettable.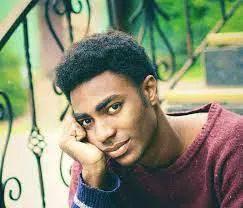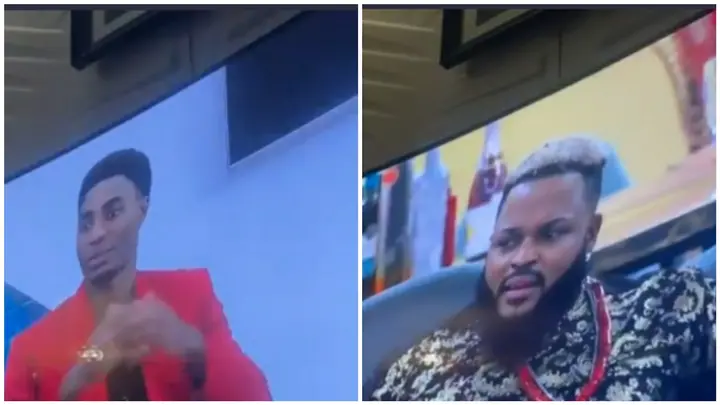 As the show progressed, we saw a lot of dramas, a change in characters, and some jaw-breaking twists that made this season memorable. To me, it turned out a classic show.
Below I highlight the housemates I feel made the house eventful.
11. JayPaul: I did not see JayPaul coming. He looked soft, easy-going, and incapable of breathing life into the show. I was wrong because JayPaul played a big part in pushing the show to great heights. He had a crush on the dark damsel, Saskay, who was under the watch of the Playboy of the house, Cross. Somehow, JayPaul won the heart of Saskay who confessed to feeling like a widow when JayPaul left. He also left her in tears when he bought her flowers.
Well, played, JayPaul.
10. Saskay: she was another slippery character. She came in quiet, was the good girl of the house, which made her an easy prey for the playboy predator, Cross. Somehow, she ended up being a playgirl, spending nights in JayPaul's bed while telling Cross it was all friendship. On two occasions Ebuka had to help Cross by letting him know Saskay was gaming him. The climax of it was Saskay keeping an innocent face with Cross and kissing JayPaul.
09. Saga: Saga took the show to another height. I call him the criminal of love. His love for Nini in the house was criminal. He had the BBNaija community confused by his infatuation with Nini.
The climax periods were him confessing his hidden task to Nini, talking bad of Pere behind his back, and crying over the missing Nini.
08. Maria: she came in with elegance and beauty. She had one goal, make the guys fall for her. She did not succeed in that, but she sure made Pere fall for her. Her twists came from her betraying her friendship with WhiteMoney and nominating him for eviction. She also worked with Pere to spoil WhiteMoney's game. Her shocker was her best friend in the house, Liquorose, not saving her from possible eviction, and she went home from there. I think Pere used her to gain momentum and Liquorose saw her as a threat.
Fine play from Liquorose and Pere.
07. Queen: Started with force. She was bound to do well in the show. From her verbal fight with Angel and Maria, getting entangled with Boma. Falling out with Boma because of his flirting.
The highlight of Queen in the house was the relationship she built with WhiteMoney. It was so refreshing. They connected beautifully. Had some nice discussions. She was protective of him to the point of warning Angel from going to lie on WhiteMoney's bed. She made her mark in the show. She showed loyalty to WhiteMoney that made many fall in love with her.
Enjoyed it when WhiteMoney won the head of the house and nominated her as his deputy, sighting his safety as his reason. Funnyman.
Well, played Queen. She is adorable.
06. Cross: Started slowly to make women fall for him. He did this with precision. With the likes of Angel, Princess, Queen, and other women picking him as the dream man. He also gave us drama with his playboy antics and wild party life.
However, he met a match in the dark damsel, Saskay. She played him out of his game. Got him to cut his dreads. She made him feel bad and confessed she was hurting him. Without Ebuka, who I think did the right thing, Cross might have ended an emotional wreck.
With Saskay and JayPaul out of the show, Cross got his game back and played himself to the final. A roller coaster ride from Cross.
The highlight was his winning the Supa Commando task along Saskay.
A brilliant game from Cross.
05. Tega: Now, writing about Tega is hard because she broke my moral standing. She came into the house a married woman, but she shook the show from its foundation. Tega went off course and got a lot of mouths wagging. Her (scripted) affair with Boma kept people at the edge of their seats. She got her fellow housemates gasping for air when she kissed Boma in front of them.
Even though I felt she was wrong in her actions, I cannot deny she made the show a memorable one. Her actions will trail the show for some time.
The highlight of her game was when she told Cross that if she were single, she would have given the show content. She means she would have done more.
04. Boma: He was daring, controversial, and always on the tongues of housemates. He showed confidence, was able to throw women off their games. Created drama from his fondling Arin, to his entanglement with the Queen and their fallout. He was in the news with Angel, and their fallout was epic.
His highlight was Tega. He went after a married woman, got entangled with her romantically (scripted), and made fellow housemates lose their breath when he kissed Tega in front of them.
Even after he left, housemates could not stop talking about him, and that to me makes him high on the list.
Hate to say it, but well-played Boma.
03. Angel: Angel kept the BBNaija community talking from her entrance. She dressed very provocatively and immediately showed she was here to shake the show. She did shocking things like revealing her body, kissing random guys in the show, and upsetting female housemates by going after their interests.
Her drama with Sammie was epic. She made the young man fall for her and broke his heart as if it was nothing. She got Cross to confess that she was an expert at using people.
She gossiped about WhiteMoney, Emmanuel, and Cross. She also talked about provocative topics and kept housemates shaking their heads in awe.
Her truck battle with Pere was also another dramatic point of the show.
I hate to admit it, but Angel played her game well.
02. Pere: The General was an entertaining pack and brought drama to the show. He gave his best. He knew when to stay quiet and when to unleash his bad side. He showed intelligence like spotting WhiteMoney's time and hard work in the kitchen will gravitate to many fans at home. He turned Maria against her good friend, WhiteMoney.
Pere went from Villian at some point with all the housemates nominating him for eviction to a point where they all loved him.
He brought a fight to WhiteMoney and at a point, they became good friends. Pere won hearts with his singing and his asking for forgiveness from Maria was heart-wrenching.
Losing the truck battle to Angel was a good highlight and his breakdown in tears when Big Brother allowed him into the final round was touching.
Not to forget the people who protested on his behalf because of the truck battle.
Brilliant play by Pere the General.
01. WhiteMoney: My man of the game. WhiteMoney came into the show with a bang. His kneeling and expressing gratitude to God for a chance to make it in life was endearing. He did not waste time by letting the BBNaija community know that he had a tough life and has tried to make it in different ways. He looked like a man determined to win and kept it going throughout the show.
He gave us lots of highlights with his words by advising a lot of housemates, making interesting comments. WhiteMoney showed his side of humor. His resilience against Pere was impressive. He cared for housemates with his cooking.
Some highlights were him knowing Maria was a wild card in the show but did not show it to keep her in the house. His working to convince Pere that it is better they are friends than enemies. His knowing the health issues of housemates and cooking to meet their conditions. His relationship with Queen was lovely.
These housemates were special, and I think they worked hard to stay entertaining. However, there were so many controversial characters that added some sour flavor, but I think it worked for the show.
Premium Content.