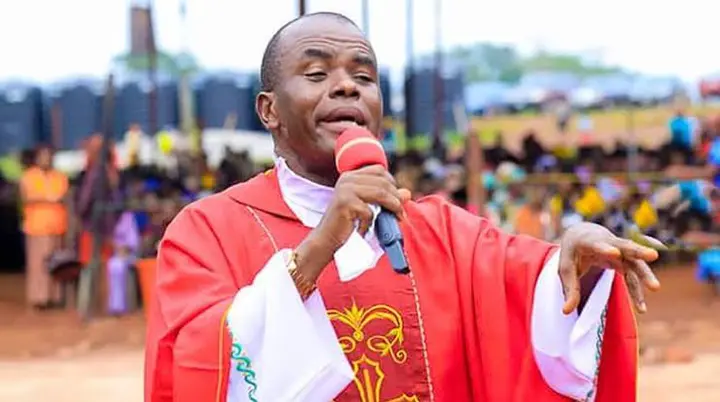 Glamtush reports that Rev. Father Ejike Mbaka, the Spiritual Director of Adoration Ministry in Enugu, southeast Nigeria, has released new powerful prophecy.
This online news platform learnt that the controversial Catholic Priest released the new powerful prophecies after his rift with the Presidency following his attack on President Muhammadu Buhari which eventually led to the accusation that he demanded contracts from Nigeria's number one man.
Glamtush reports that Father Mbaka released the October 2021 prophecy on his church Facebook page, "Rev. Father Ejike Mbaka Adoration ministry Prayer Line Songs and Praises to mark the new month.
In the October prophecy, Father Mbaka prayed that those that believe in the prophecy, will "receive uncountable blessings."
Also, Father Mbaka in his Facebook post asked his followers if anything was bothering them as they took to the comment section to mention their problems.