Women and children in South Africa are living at the mercy of man, there are men who see children and women as their punching bags, they beat up women and children to satify their empty egos and in many occassions, they are not reported, women keep protecting them since those men happens to be Bread winners in the house, they know if they report them, they will have kissed their bread good bye and the lady from Alexandra has learnt the lesskb a hardway.
She knew he boyfriend was abusiv, but she never reported him until the day he Brutally a used her son who had to be admitted at the hospital with bad bruises all over his body, that is when she felt enough is enough, but her son almost lost his life, it could have benlen avoided if she reported the abuse to the authorities earlier.
According to reports, a three year old baby boy was found with his eyes swollen and he was bleeding, that is when the son shaouted and started explaining that the stepfather has beaten him up to be in that state.
She also added that every time she tried to protect her son, he would beat them both up, but now she feels that enough is enough, she said she wont allow it to happen anymore.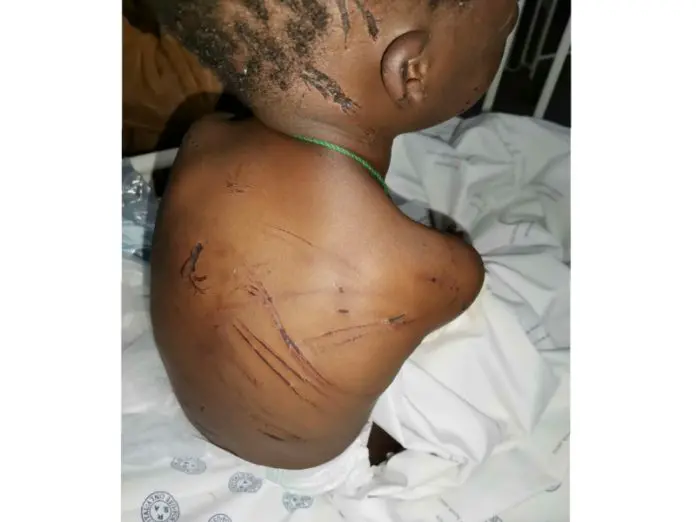 "I found my son swollen and bleeding. His eyes were swollen, he had lashes on his body and his arm was in plaster, When he saw me he started crying: 'Mommy, daddy beat me up. My son was in pain. He looked helpless. He is usually a vibrant, healthy child. But on Sunday, I saw him with a broken arm and in terrible. I couldn't allow him to abuse my son while I watched. When I protected my son I was beaten as well," she said.
Women and children are getting killed due to gender based violence, some know exactly who is abusing them, but they opt not to report them while protecting people who could kill them.