Say these powerful prayers immediately:
1. Oh Lord, any personality that have made up his mind to rubbish me in this life, openly or secretly or privately. Let him be doubled rubbished not secretly but openly in the day time in Jesus Name.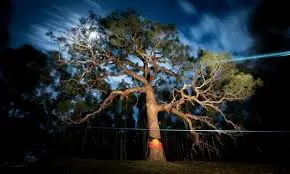 2. Oh God, every root responsible for my problems, calamity, sorrow, sickness, problem. Let it be yanked from it foundation out of my life in the mighty Name of Jesus Christ.
3. Oh lord, anybody that wants to destroy, frustrate, manipulate, oppress, afflict, pursue me you will destroy every destroyer, frustrate every fraustrator, scatter the manipulation of every manipulator, let every oppressor be oppressed, let every afflictor receive doubled affliction, let every pursuer be pursued by fire and I shall come out victorious and as a conqueror in Jesus Name.
Psalm 1:3 "And he shall be like a tree firmly planted [and tended] by the streams of water, ready to bring forth its fruit in its season; its leaf also shall not fade or wither; and everything he does shall prosper [and come to maturity]." Let your word Come to pass in Jesus Name.
Thank you Lord Jesus for I know you have heard and will answer in Jesus Name.
Share immediately to loved ones and friends.