BBN Star, White Money, presented a lovely gift to fellow Housemate, Cross, at the hotel earlier this morning. In a video posted on Cross' Instagram timeline, White Money was spotted unwrapping a shoe box.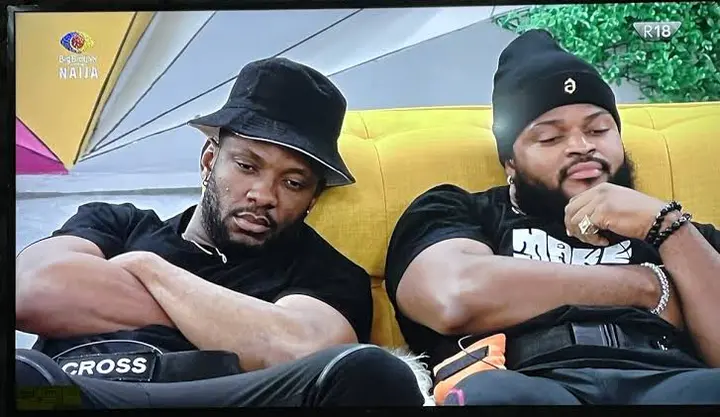 The video was too short and it is hard to figure out what White Money was planning. However, Cross' statement attached to the video explains what actually happened. Cross wrote, "He promised me this in the House and look at this beauty. Thanks buddy @White Money". Cross' statement was enough to realise what White Money did.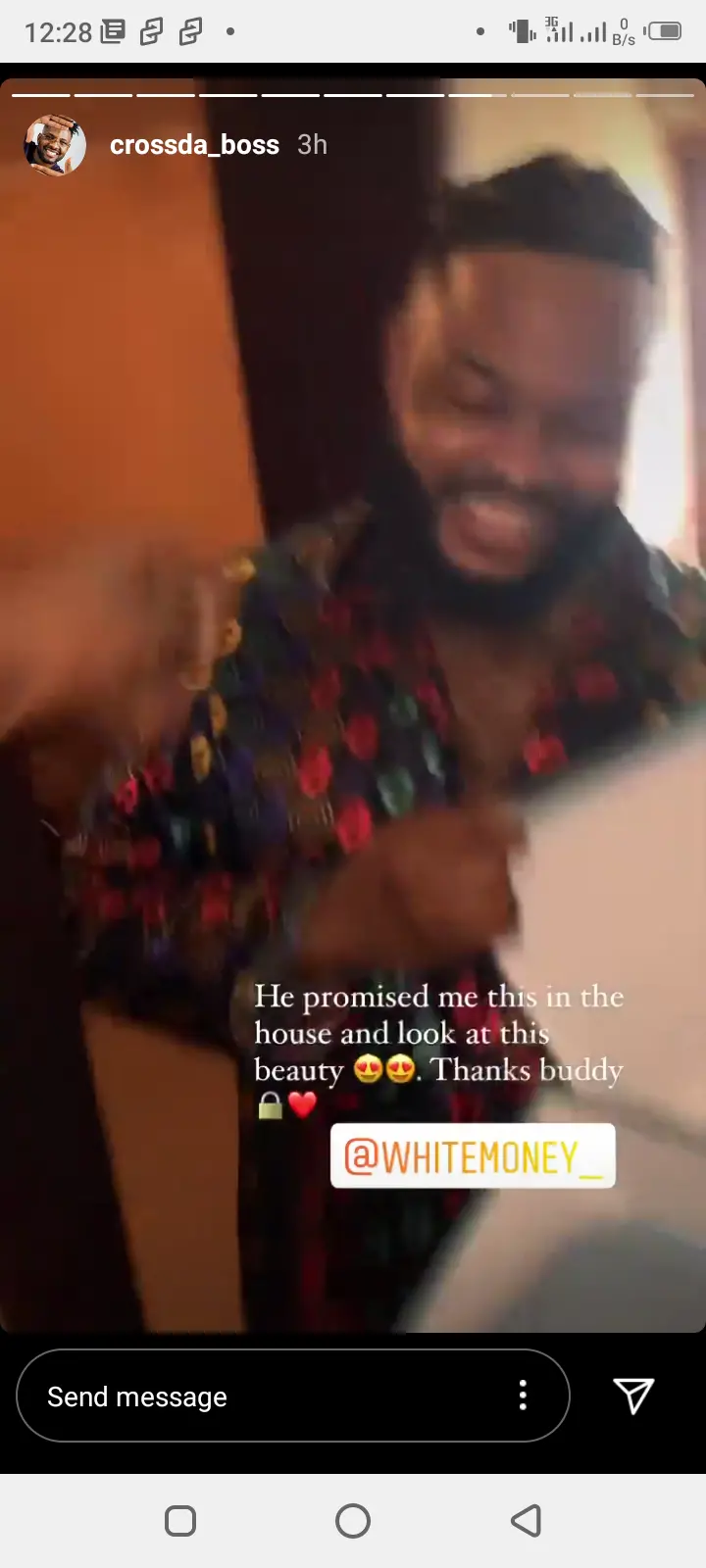 White Money is indeed a generous personality and what we saw in the House was real
After the BBN Show, questions have been raised on whether White Money would be able to live up to what we saw in the House. In fact, most of the Housemates don't believe White Money is as generous as he presented himself to be in the House.
However, his kind gesture to Cross outside the House proves that White Money is such a generous personality. I really don't believe his generosity in the House was a strategy.
If it was indeed a strategy, I see no reason why he needs to continue doing the same thing after winning the Show.
White Money vow to buy Cross a shoe in the House and he didn't renege on his promise
During one of their conversations in the House, Cross made it clear that he is so much in love with a particular footwear. In reaction to the statement, White Money made a promise to buy the shoe for him when the leave the House.
Both Housemates left the House a week ago and some fans are convinced that White Money will break his promise. To their utmost surprise, the BBN Season 6 winner handed the gift to Cross earlier this morning.