The agitation for the emancipation of the Sovereign State of Biafra by some people from Southeastern part of Nigeria may have suffered, irredeemable, setback as two of the five states governors in the region have, publicly, dissociated their states from the proposed sovereign state, Biafra Republic.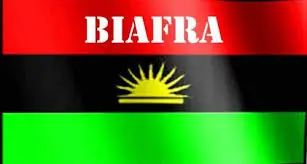 Photo Credit: The Punch
Noticeably, some pressure groups from the southeastern past of Nigeria like Movement for the Actualization of the Sovereign State of Biafra, MASSOB, and Indigenous People of Biafra, IPOB, have been agitating for the creation of Biafra Republic, from existing Federal Republic of Nigeria.
However, the recent statements, publicly, made by two of the five states governors in Southeastern part of Nigeria must have weakened the voices and chances of the agitators for the declaration of the sovereign state of Biafra.
First, Governor of Ebonyi State, Dave Umahi, who is also the Chairman of the Southeast Governors' Forum (SEFG) has, clearly, denounced the movements for the creation of the Sovereign State of Biafra.
Governor Dave Umahi, while rejecting the claims that indigenes of Ebonyi State are the perpetrators of killings that is frustrating the security status of Anambra State, stated that Ebonyi State should not be considered as part of Sovereign State of Biafra. He insisted that Ebonyi State will remain part and parcel of Nigeria. He recalled that Ebonyi State has suffered a lot from the hands of other Igbo people.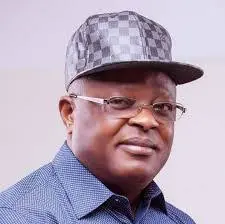 Photo: Dave Umahi, culled from the Tableshakers
In his word, on Wednesday, Governor Dave Umahi was quoted by some major media outlets in Nigeria to have said "Ebonyi will never be part of Biafra because of the marginalisation and slavery that Ebonyi people had been subjected to over the years by their South East brothers."
Secondly, the Executive Governor of Imo State, Hope Uzodinma, has also condemned the activities of those agitating for the Sovereign State of Biafra. He also, clearly, dissociated Imo State from the Biafra Republic.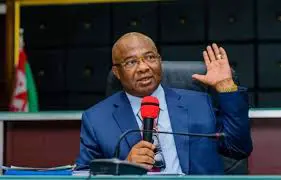 Photo: Hope Uzodinma, culled from the Nation
Imo State Governor Hope Uzodinma was quoted by some media outlets to have stated that "I gave an order as the Governor that Imo state is not part of Biafra land. I also gave orders that IPOB members must never come near my state but they have the guts to Protest in my village. Because of this, any IPOB member I see in my state must be arrested and will stay 6 months in prison before I free them.
The stance of Governor of Ebonyi State, Dave Umahi and that of his Imo State counterpart, Hope Uzodinma, to have clearly stated that their states are not part of the proposed Biafra Republic may considerably weaken the strength of the agitators.