One of the sweetest stories of dramas you will ever hear in Nigeria is that of landlords and tenants in major cities of the country especially, Lagos City.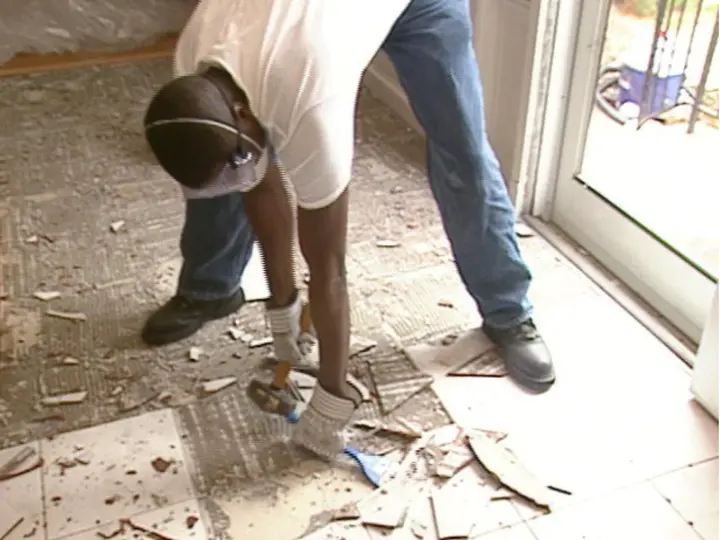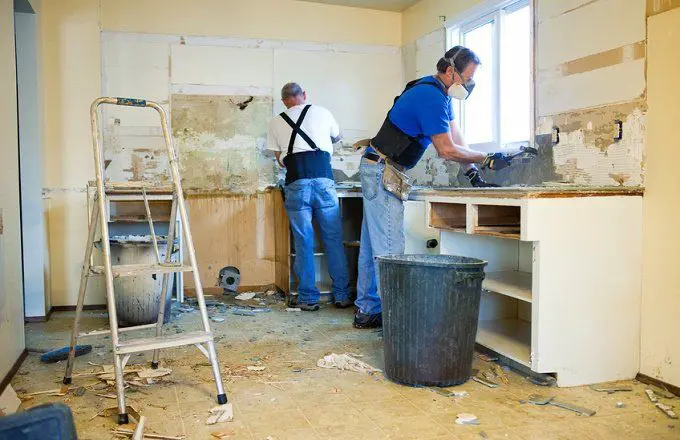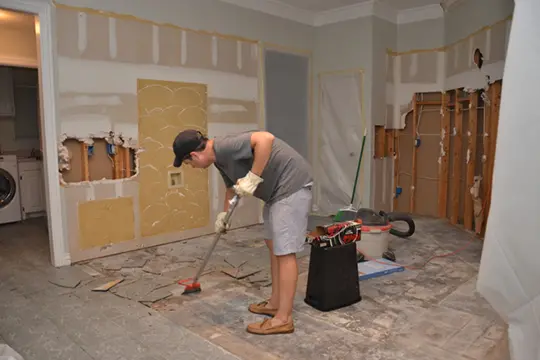 Everyday, there is always a pathetic and funny story involving landlord and tenants displaying a level of "madness" in Lagos state. Such is a story told by a twitter user Celestine Omin who goes by the name "cyberomin" on twitter.
According to the tech guru, a guy (tenant) told his to be landlord to fix the electric cables and tile his apartment before he moved in but the landlord refused to do that.
Not satisfy with the state of his new apartment he was about moving into, the tenant reportedly used his own money, tiled the apartment and fixed all the electric cables to his satisfaction but the landlord refused to share in the cost of fixing the apartment up which in no doubt, will add value to the apartment and can be used as basis for higher rent should the tenant leaves the apartment.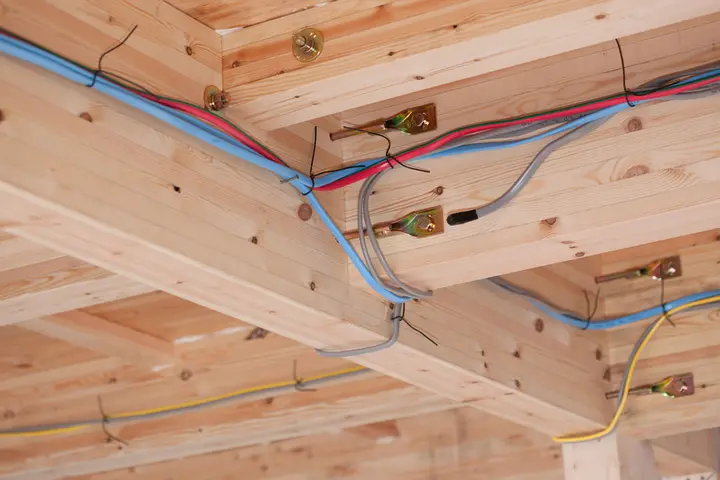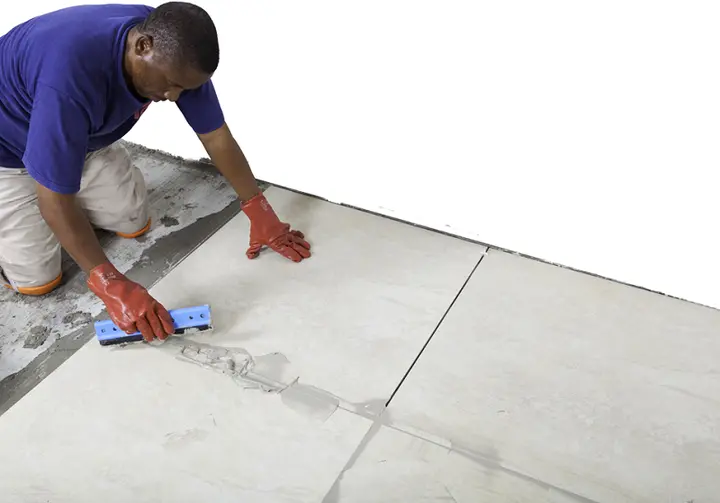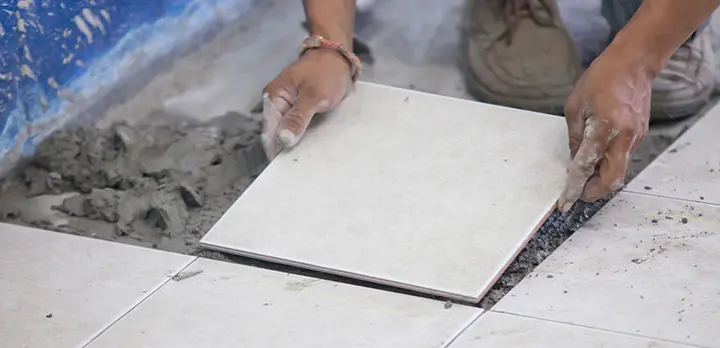 However while leaving the apartment to another location, the tenant reportedly bought hammer for the kids around, told them to break the tiles as he pulled out all the electric cables he fixed in the house while Moving in.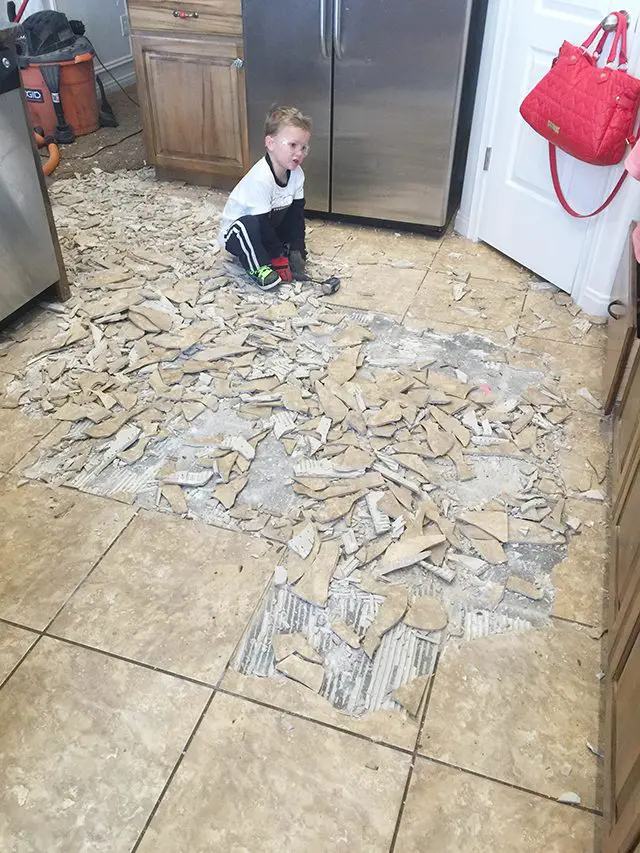 See screenshot of his tweet below.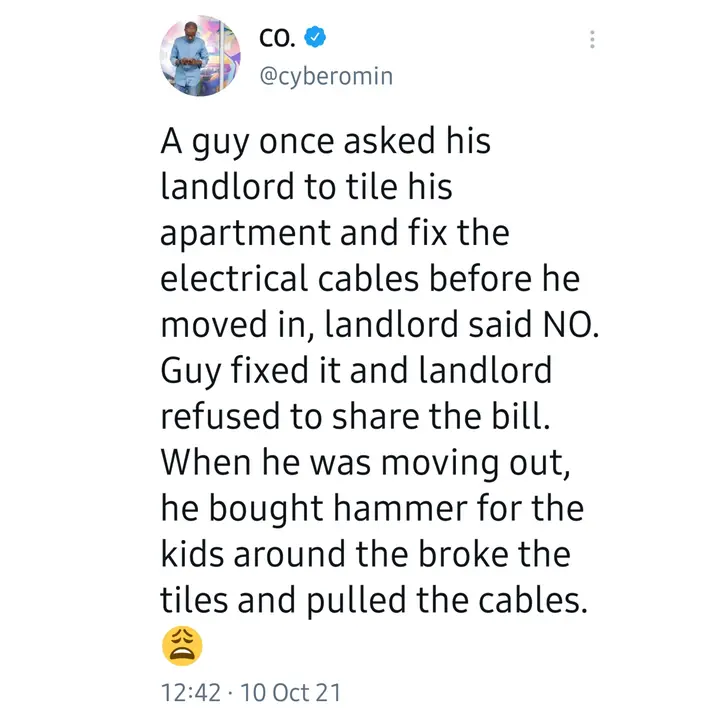 I know many tenants in Nigeria especially in commercial cities can relate with this story. Some landlords are not too concern about the state of their apartments for rent, all they care about is the rent money they will collect from tenants.
Although, there are few ones who will agree with you to renovate their house when you want to move in and the cost will be deducted from your subsequent rents but to some, if you fix their house to your taste, you do that at your own will as they won't refund the money spent on renovating the house.
What is your experience with Nigerian landlords in Nigeria? Share with us.