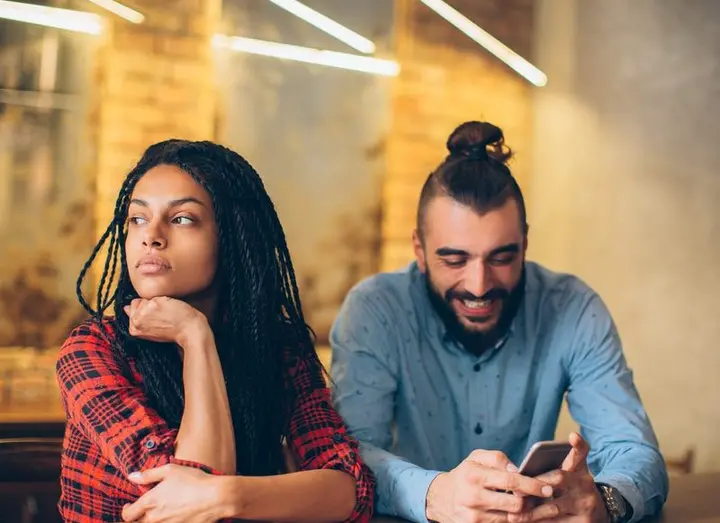 Being with the wrong person in a relationship is a problem that is often difficult to diagnose. Nevertheless, such a relationship can dramatically affect your life and bring a lot of trouble: from wasted time to serious family problems. To connect your life with a person who initially does not treat you the way you would like, or does not share your views, often means going on a deliberately wrong path.
But it is not always possible to say with certainty that the partner is not the person for whom it would be worth changing his life. We decided to figure out how to recognize an unhealthy relationship to avoid mistakes in the future. So, here are eight (8) signs that you are in a relationship with the wrong person.
1. You always communicate your concerns but nothing actually happens or changes.
2. You find it difficult to trust your partner anymore. You start worrying about your partner's whereabouts and it upsets you.
3. Your partner is always busy, he or she can never take the time out for the relationship and your schedule doesn't line up.
4. You've started adapting to unhealthy habits and lifestyle such as your sleep is compromised, you're not eating much and you're consuming too much of substances under your partner's influence.
5. Your relationship is a never-ending, tiring, on-again, off-again saga that keeps continuing.
6. You barely get to spend time with your family or friends. Also, your partner needs your full attention, and is possessive and gets clingy.
7. Your partner never listens to you and it's all about him or her in the relationship.
8. You lack intimacy, care, and comfort with your partner in the relationship.
Everyone deserves to be in a happy relationship where they're valued, loved and respected.
Thanks for reading