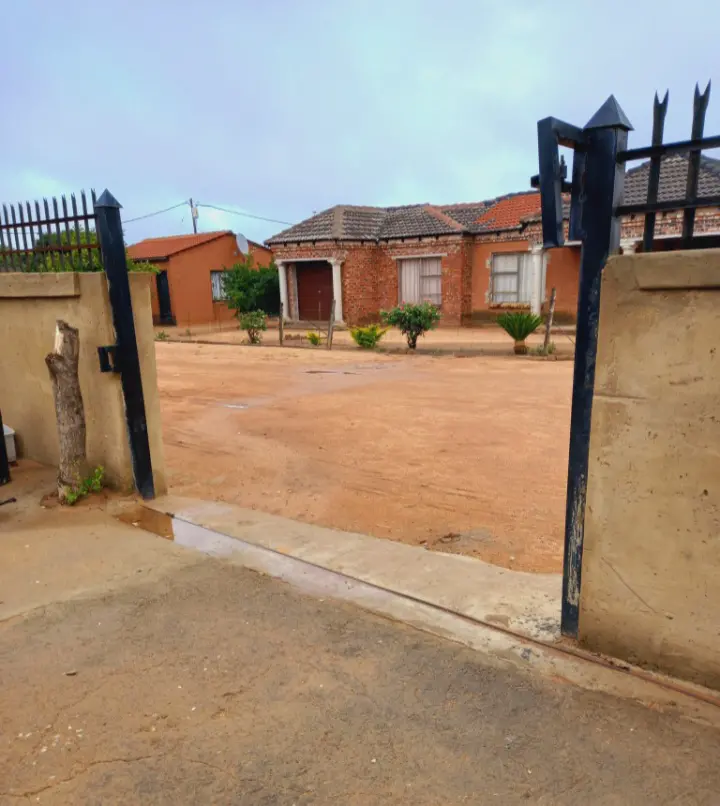 A family in Soshanguve went to bed the previous night with their gate closed and locked. The next morning, they woke up to a yard without a gate, the home entrance was wide open.
Thieves came during the night and stole the gate, a Twitter user named @Khothatso__, shared the shocking news on social media. She shared a picture of her home's entrance, where the gate was supposed to be, but there was no gate.
She captioned this below: "Bathong soshanguve, i woke up to this😭😥😱"
"Bathong ba utswitse a whoole gate 😔💔yho this place😔"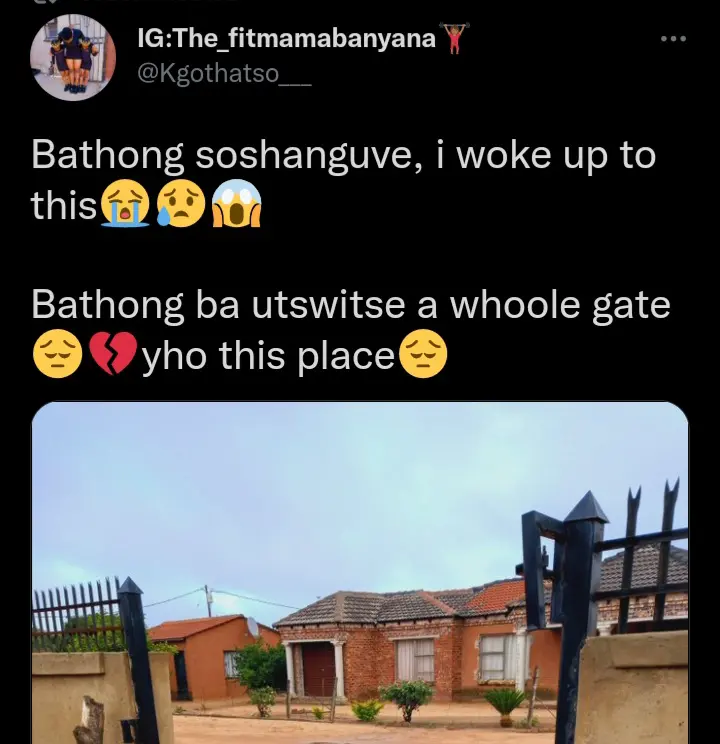 Thieves will always be thieves, they steal the most shocking things, if they do not find something good to steal, they will not leave empty handed, they steal whatever they find.
Its stocking that people now steal gates, a whole gate and the question is that "what are the thieves going to do with the gate?" Sell it?. And is this something that will be targeted from now?.
Its getting out of hand, the country has come to this.