An artist identified as @bodataiye_oniyakuya on Instagram, showcased his art work on Instagram and it stirred up reactions on social media. He drew a photo of Governor Sanwo Olu.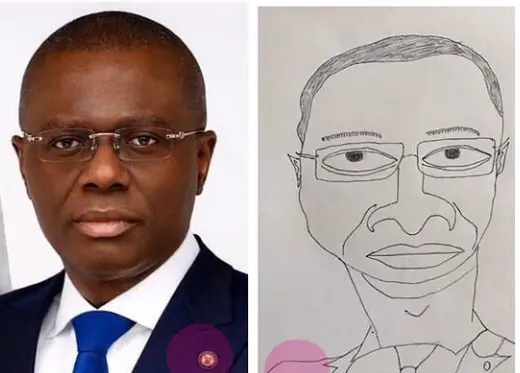 The young artist shared his art work on social media and some viewers appreciated it while some condenmed it. The artist captioned his piece of work saying "I drew his Excellency, Governor of Lagos state and I thank God for a successful work. I think his Excellency will love it".
After his post surfaced online, the governor himself reacted to his saying "So it's me you drew like this? I'm guessing you will like to present it to me. Come and present it to me in my office". Check out a screenshot below.
In my opinion,I think the Governor want's to appreciate him for the drawing and also encourage him. Check out some comments below.