The main opposition Peoples Democratic Party (PDP) held its national convention on Saturday at Eagle Square in the Federal Capital Territory, Abuja. According to reports, the convention will last until today (Sunday) and the party chairmanship election will be held with other positions in the party.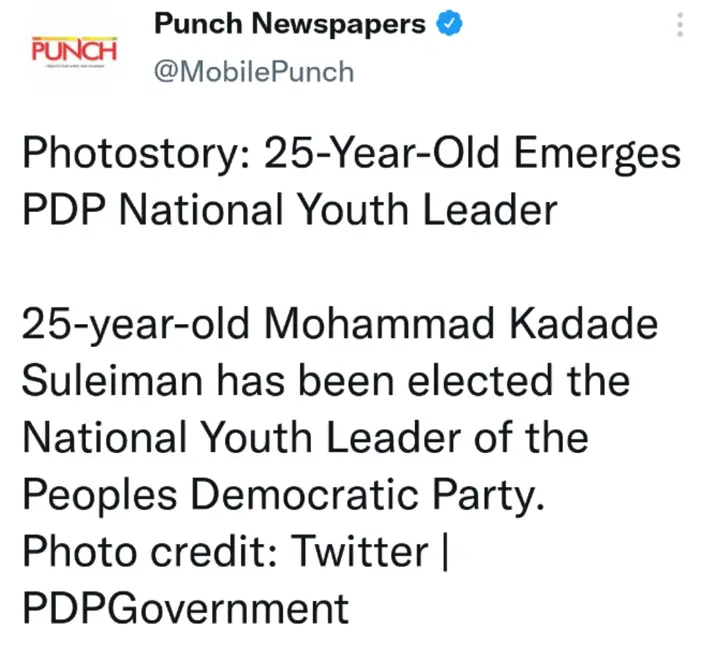 It is a source of pride for the youths who are loyal to the PDP because a piece of news from Punch on Twitter revealed how 25-year-old Muhammad Kadade Suleiman emerged as elected PDP's national youth leader. All of this is happening in the run-up to the forthcoming presidential election, which will be held in 2023.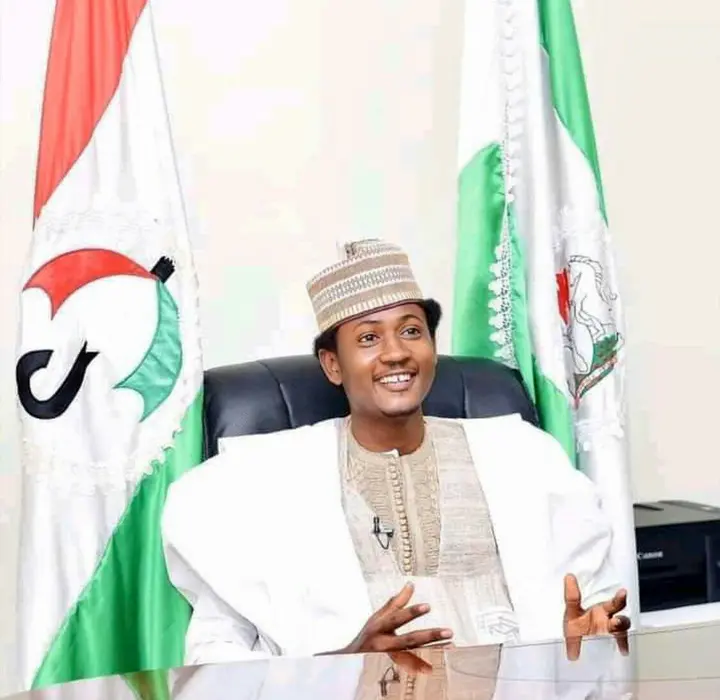 (The elected PDP youth leader. Photo credit: Twitter.)
In fact, the PDP has won praise from the youth for electing the 25-year-old, and it seems to be a new record set by the party, and I think that the incident will lead to its success in 2023 because it has solved the problem that the youths have been struggling for a long time.
In the past, young people from all parties in the country have been wrestling with the way in which the parties have placed a candidate who is older than the youth class in the youth leadership seat. As a result, some have begun to lose interest in political parties in view of their significant contribution during elections, yet not all parties accept their demands.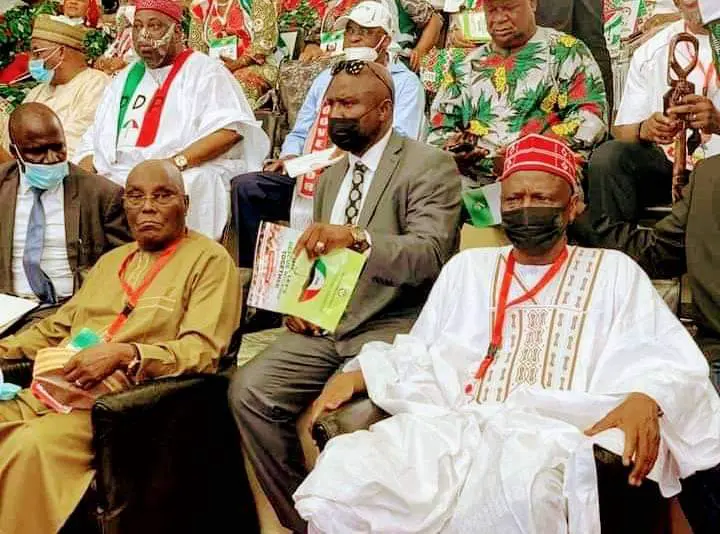 Furthermore, the main thing that further reveals the fragrance of victory for the PDP is that when we consider during an election, reports reveal that 80 per cent of the voters were youth. Therefore, if the PDP gets 50% of the vote, it can be said that victory will be guaranteed for the party because the other parties will not be able to bring in the number of votes that the PDP has brought.
What are your thoughts on this