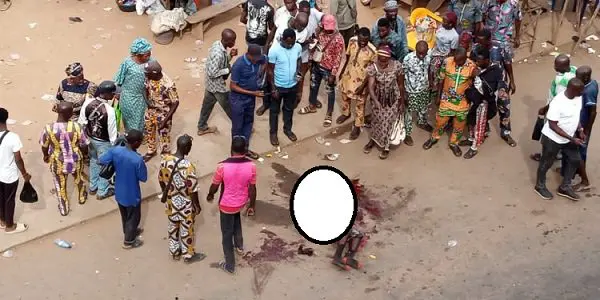 A commercial motorcyclist (okada rider) was on Tuesday matched to a coma in broad daylight by some suspected cultists in Kuto, Abeokuta, Ogun State.
According to reports, the cultists who wore masks attacked the Okada rider with a matchet around 2.30 pm in the Kuto under the bridge.
They had chased him from the NNPC – under a bridge along Oke Mosan road, to the Kuto area where they attacked him, thereby, leaving a cut in his head.
The victim was left in a pool of blood by the assailants who were in a convoy of three motorcycles.
Narrating how it all happened, an eyewitness told PUNCH;
"The assailants chased the victim from the Presidential Boulevard along Oke Mosan Road, to the Kuto Market area.
"They waylaid the rider at the Kuto Road junction and attacked him with machetes him in the head, leading to pandemonium."
Meanwhile, a commercial motorcyclist, who claimed to have witnessed the incident, said the casualty was at first shot before he was assaulted with matchets by his attackers.
An eyewitness noted that the victim might be a rival cultist.
The eyewitness who pleaded anonymity told PLATFORM TIMES;
"With the manner of their operations, I am not sure the guy is just an okada rider. He might be a rival cultist who those boys are after his life.
"They hacked him and ran away. Some police officers have trailed them alongside the route,"
If we don't know if the victim made it alive but as of the time of this report, help is yet to come.
See below;