In a bid to stop the consumption of a hard drug popularly known as 'Mkpurummiri' (Ice) in their community, the residents of Nteje Abogu in Oyi Local Government Area of Anambra State have begun arresting all hard drug (Mkpurummiri) peddlers and consumers in their neighbourhood.
According to the report coming from Nteje, scores of young men have been arrested by the villagers over their involvement in the illicit drugs called "Mkpurummiri".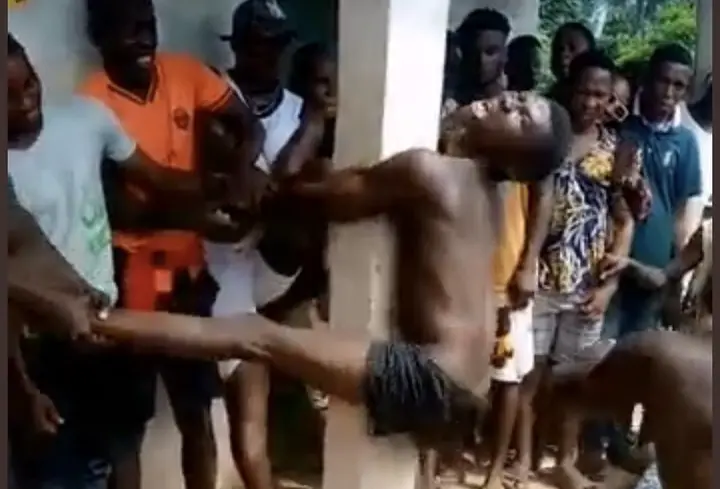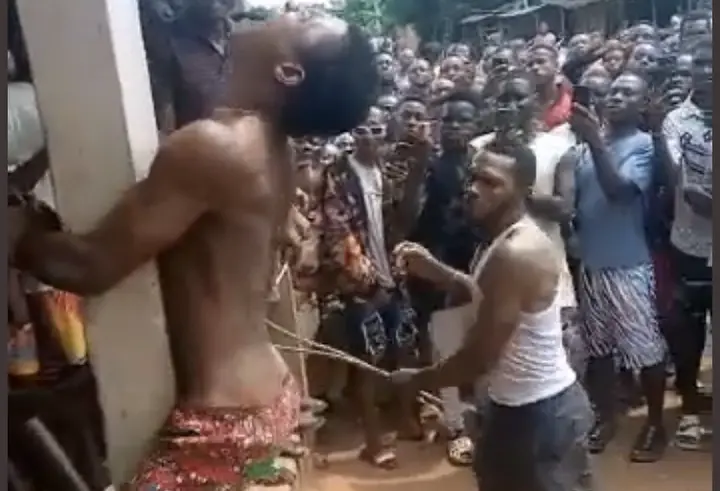 This hard drug has caused more harm than good to the youths of the Igbo land, and therefore, every suspect involved in the buying and selling of Mkpurummiri are being apprehended in most Anambra communities.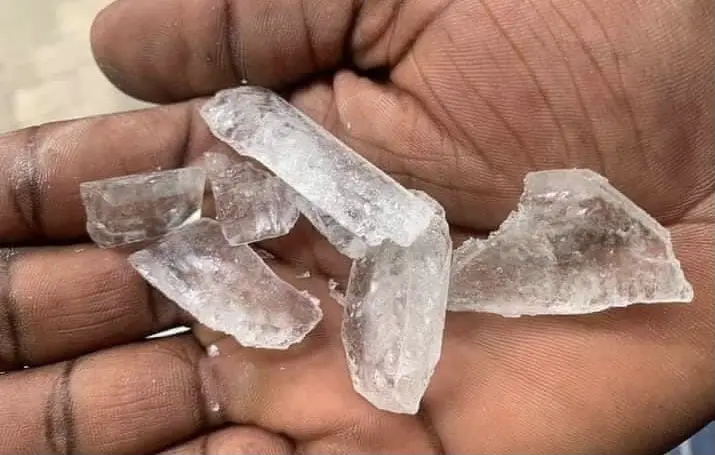 To put a stop to Mkpurummiri, the arrested suspects have been subjected to severe flogging. From the videos which have gone viral on Social Media; the culprits were tied to a concrete column, stripped of their clothes publicly, and their bodies massively flogged by some selected members of the community.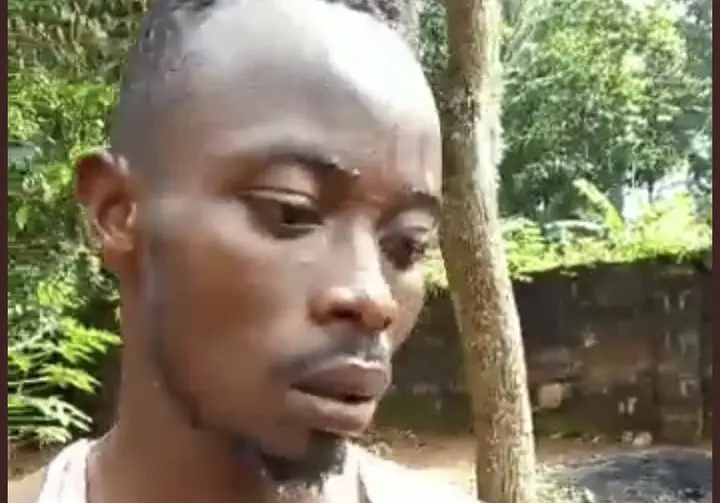 Man who threatened to kill his mother after consuming the drug.
According to an eye witness, after consuming Mkpurummiri — one of the suspects flogged was alleged to have threatened to kill his mother and use her body parts for 'suya'. This statement made the villagers seize him and publicly flog him.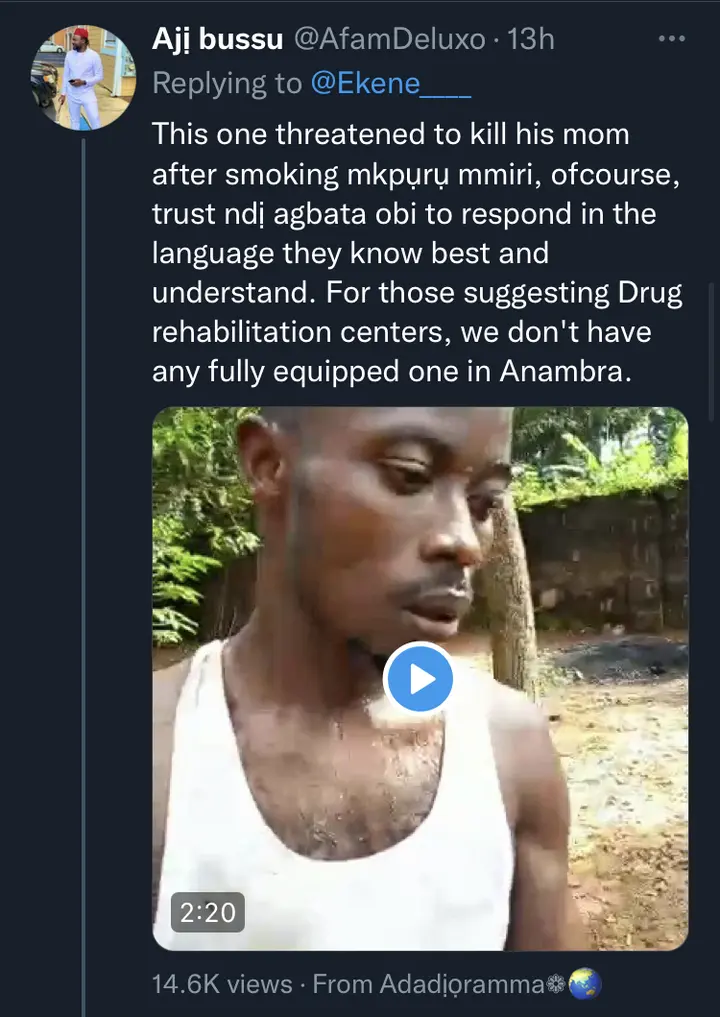 'Mkpurummiri' is the Igbo word for an illegal and dangerous hard drug known as 'Methamphetamine' or 'Crystal Meth'. It is also called 'Ice' by its dealers and consumers. These days, hundreds of young men from the South-East are now addicted to the drug.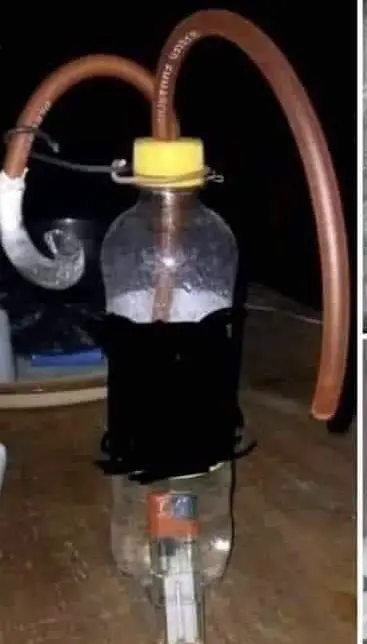 Mkpurummiri looks like an ice block, and sometimes it can appear blue. The consumption of Mkpurummiri has made many youths go into crimes like armed robbery, kidnapping, killing, cultism and so on. Ice, as it is fondly called, has become a serious menace, and it must be eradicated from our society.
Like every other illegal drug, there are numerous side effects to Mkpurummiri's consumers. We call on the Igbo youths to stay away from Mkpurummiri.