Ex-governor and current senetor, Orji Uzor Kalu, made his way to met his brother and friend nnamdi kanu, the leader of the proscribed Indigenous Peoples of Biafra. Nnamdi Kanu, has been in the custody of the Department of State Services (DSS) for quite some time now, following his arrest in Kenya by Nigerian government to face trail in the country. The said visit took place on Monday November 29.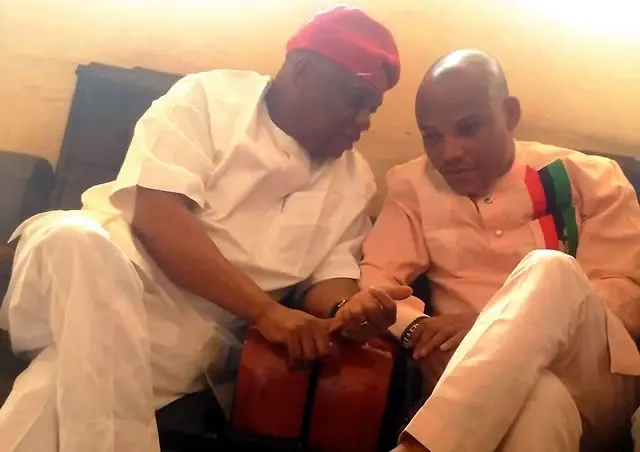 The former governor of Abia State added that he spoke with Kanu as a brother and told him the need to consider the consequences of certain actions that he would be taking. He also said that he(Nnamdi kanu) was in good shape and condition when he saw him, adding that they calmly as umunne(brothers).
Speaking to the press Orji Uzor said that he counselled his brother nnamdi kanu to have a rethink as his decisions are affecting the people he was fighting for.
I will continue to counsel him as I have always done in the past. What we need most is a peaceful and secured society. Orji Uzor said.