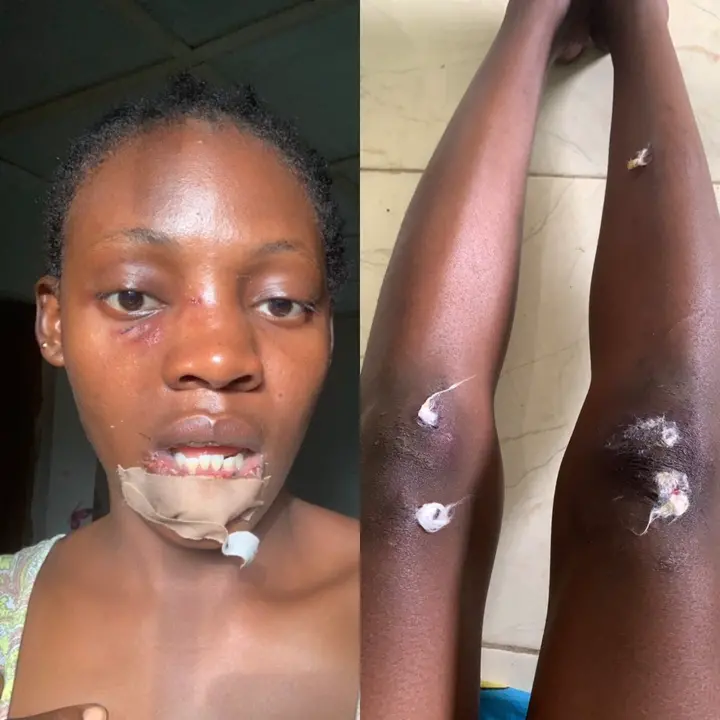 A woman has narrated how an armed robber broke into her house in Apete, Ibadan.
She revealed that the lone robber removed all the security bulbs around her apartment then tore the net of each apartment to peep in.
Seeing that she was alone in hers, she said he removed two rods from her burglary protector and kicked her door down before waking her with a slap.
She was naked when he came in and her led her naked out of the house.
To get sympathy, she told him she was pregnant but he responded that his accomplices are looking for a pregnant woman to use for rituals.
At this point, she said she had no choice but to fight him off to escape.
She sustained injuries as he fought back. Thankfully, she escaped with her life.
See below.