The foundation of Child's Educational development is considered to be the Primary level of education.
A level that is very crucial to the development of the Child's subsequent stages in his educational pursuit.
Section 4, page 12 of the National policy on Education described primary Education as the duration given in an Institution for children aged normally between 6 years to 11 years plus.
This implies, that primary Education plays what could be best described as a foundation role in the entire Education process. We would recall, that the holy book says, " if the foundation be destroyed, what shall the righteous do".
Suffice to say , within the context of this article that if the foundation of education be destroyed, what shall become of the pursuit of Nigeria as a nation in her quest to ensure above average literacy level.
Primary Education helps to equip the basic needed to communicate effectively. It also helps the child to be able able to engage in simple arithmetic and the likes. All of which subsequent knowledge will be built on .
Base on the above, a sound learning by the Pupils can only be made possible in a learning environment that is condusive for the learners.
To this end a viral image of a school in Ondo State now trending on the social media has shown the condition at which the students of a primary School In Bolowou In "Ese Odo" Local Area of the State are learning with inadequate furniture in their classroom.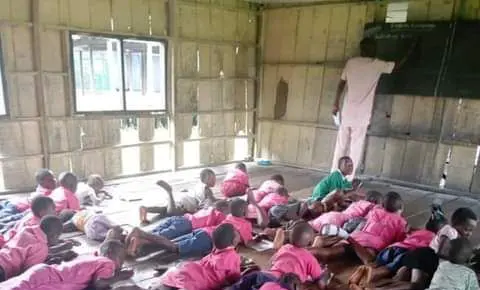 An image at the background of the classroom revealed that only a few number of chairs are available within the classroom which can not serve the entire students populace.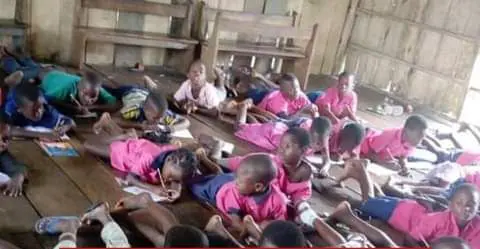 The classroom building which was built with plywood based on the image on the social media is also in a state of repair.
The uncomfortable atmosphere at which these students are learning can in no small measure militates against their cognitive and affective domain.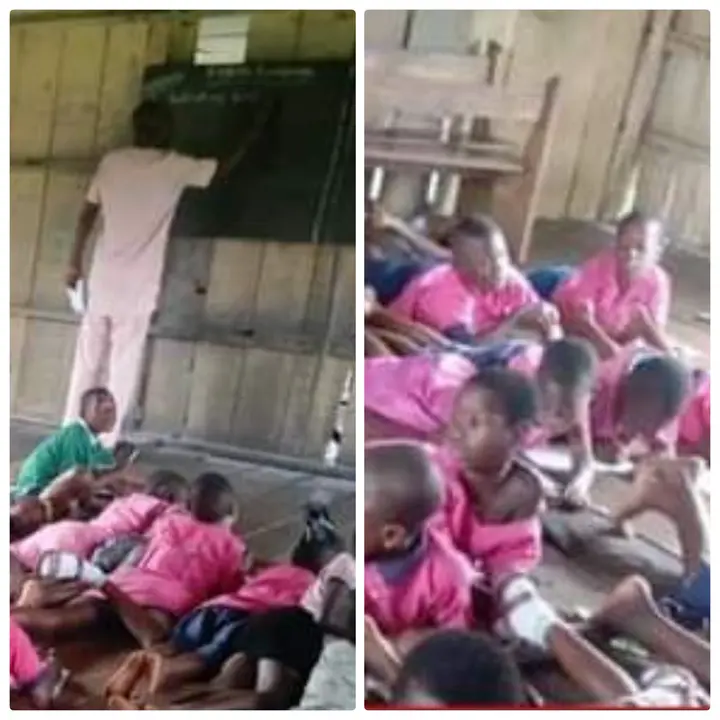 Ese Odo is a riverine local government in Ondo State, populated by the Ijaw ethnic sub group.