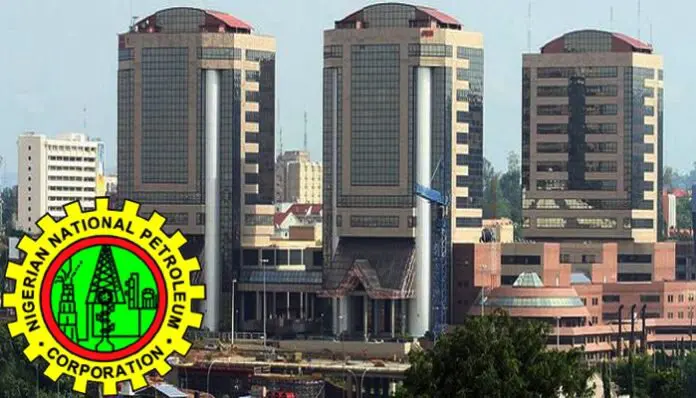 NNPC Ready to Deduct N215bn from September FAAC
The Nigerian National Petroleum Corporation (NNPC) is once more set to deduct about N215.3 billion from its contribution to next month's joint Federation Account.
The aforementioned amount is a combination of N175 billion value shortfall or subsidy and N40 billion Joint Venture (JV) cost recovery.
In a document obtained by THISDAY yesterday detailing the national oil company's presentation to the Federation Account Allocation Committee (FAAC) meeting which held between 18th and 19th of August, the data showed that NNPC paid N67.280 billion to the joint account in July, in contrast to the N47.162 billion in June. The July payment was about N20 billion higher than that of June.
Furthermore, in January, net revenue to FAAC was N90.8 billion; N64.161 billion in February and N41.184 billion in March. Also, it was zero in April; N38.608 billion in May; N47.162 billion in June and N67.280 billion in July.
Year-to-date, the document showed that the NNPC has only been able to make a contribution of N349.254 billion to the three tiers of government with a huge deficit of N1.115 trillion.
But added to JV cost recovery and priority projects, the document revealed that total distribution made by the corporation in January was N195.624 billion; it was N191.194 billion in February, and it hit N224.589 billion in March. Additionally, it decreased to N156.366 billion in April, but again rose to N320.315 billion in May and was N295.396 billion and N270.405 billion in June and July respectively.
Overall, NNPC's crude oil lifting of 8.66 million barrels (export and domestic crude) in the month recorded 19.84 per cent decrease relative to the 11.58 million barrels lifted the previous month.
In the same vein, the NNPC presentation to the joint committee showed that Nigeria maintained 1.554 million bpd Organisation of Petroleum Exporting Countries (OPEC) production cut during the month.
Crude oil export revenue received in July 2021 amounted to $12.95 million, equivalent to N4.97 billion, while domestic gas receipts in the month was N6.8 billion.
In addition Nigeria NLG (NLNG) feedstock was valued at $54.09 million during the period out of which $44 million was received during the month, the difference being Modified Carry Agreement (MCA) obligations, gas reconciliation and credit notes.
"Out of the value shortfall of N143, 286,281.752.62, the sum of N103.286.281, 752.62 was applied on the gross domestic receipts before arriving at the net receipt of N67.28 billion in order to make funds available for JV cost recovery to sustain the existing production level.
"The balance of N40.000.000.000.00 will be deducted in subsequent months. The July, 2021 value shortfall of N175.317.701.294.80 and outstanding balance of N40,000.000,000.00 will be deductible from the August 2021 proceeds due for sharing at the September, 2021 FAAC meeting," the NNPC stated.
Last month, the corporation continued its regime of deductions from the federation account withholding N117.4 billion from the three tiers of government.
At the time, the total subsidy retention on petrol since this year had hit a total of N608.808 billion since the full return of what the government terms under-recovery in February this year.
In June, the NNPC told the nation that Nigeria was losing about 42 million litres of petrol to the activities of smugglers across the country's borders, increasing Nigeria's estimated daily consumption of 60 million litres to 103 million litres, thereby worsening the subsidy payment regime.