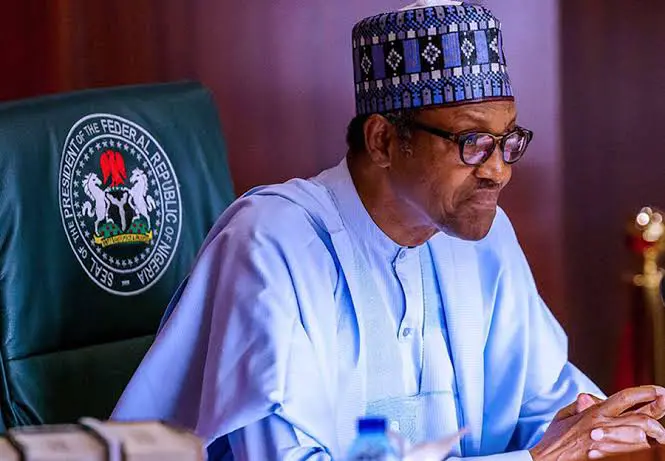 President Muhammadu Buhari
Photo Credit: Premium Times Newspaper
On Monday night, it was made known that the permanent site of the Nigerian Defence Academy, popularly preferred to as 'NDA' was attacked by suspected bandits, as the bandits killed two operatives in the building and abducted another person. Information given concerning the ugly incident made it known that the bandits might have gained entry into the facility because, Muslims do observe prayers there, while another information that was was given made it known that operatives who were monitoring the CCTV cameras slept off, and that was why the assailants were successful with their operation.
Since the news broke out, the President of Nigeria, President Muhammadu Buhari has been criticized for it by many individuals and groups, including northern groups, CAN and other politicians.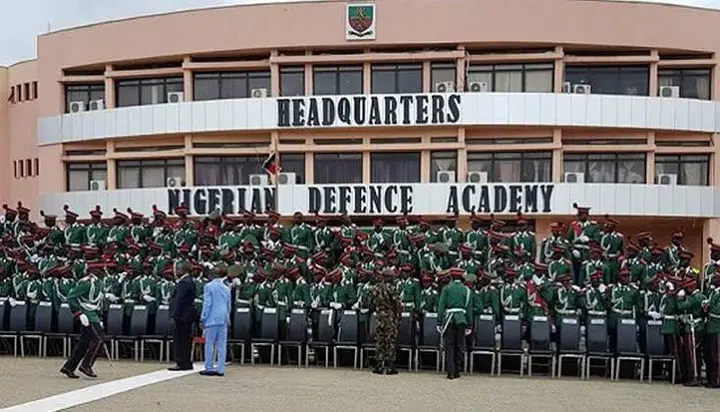 Photo Credit: Premium Times Newspaper
However, looking at this critically, President Muhammadu Buhari should not be blamed for the attack that was carried out on NDA facility because, he is directly or indirectly not involved in it at all because, he is not among the personnels in the building neither was he in the building when the attackers carried out their attack.
Blaming the president is a very wrong idea because, he would not have disappeared there to hold gun and start shooting the bandits like we watch in movies. As regarding issue of insecurity, President Muhammadu Buhari is doing is best by supplying military with standard equipments so, it is left with military to use the equipment well.
However, the people that Nigerians ought to be blaming are the ones in charge of the Closed Circuit Television (CCTV), the operatives in the building, the security men manning the gate and the occupants of the building that was attacked because, they are all security personnels that ought to be always on alert but instead, they did not do anything till two among them were killed, and another was taken away from the building.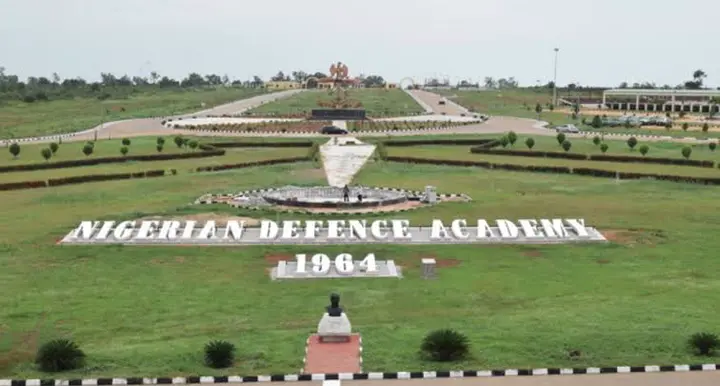 Photo Credit: Guardian Nigeria
So, if Nigerians can't blame the security operatives who are occupying the building in Kaduna State, is it the president, who is in Abuja that will disappear to Kaduna State and start shooting the assailants ? The answer is 'no' but unfortunately, his critics are putting the blame on him and labelling him as the cause of the attack, which is not justified.
In conclusion, the people that should be blamed for the attack, are the personnels occupying the building, not the president, who is not in any way involved in it.