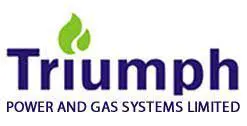 Triumph Power and Gas Systems Limited is an energy service company whose range of services cut across
diverse areas of power, oil & gas and the industrial sector. Our head office is in Lagos, Nigeria and we have alliances with Original Equipment Manufacturers globally. We employ an innovative approach to our operations, to deliver value creating solutions to our customer's business.
We are recruiting to fill the position below:
Job Title: Business Development Manager
Location: Lagos
Job Summary
To acquire and manage new and old client relationships with the necessity to diversify our clientele; Carry out B2B sales; negotiating contracts and closing deals; conduct market research and develop a strategic business development plan.
To create innovative strategies around growing the company's sales targets while contributing towards achieving the overall corporate objective of the organization.
Duties & Responsibilities
Provide business intelligence as per on-going and prospective projects in the oil and gas industry.
Manage relationship with all existing and prospective clients.
Develop new clients (IOCs and NOCs) for existing products.
Write business proposals/presentations as well as supervising tender responses.
Maintain business relationship with NIPEX and NAPIMS with respect to initial tender advert, bid invitation, submission, follow-up on evaluation and eventual award.
Contract negotiation and client interface.
Support management in the formulation, implementation and execution of sales-growth strategy.
Developed and grow the business/financial base of the company.
Support the management to develop overall business strategy of the organization.
Work closely with the project and supply chain team in the preparation of tender documents, responses to RFQs and attend and possible clarification meetings.
Manage business relationship with relevant regulatory bodies.
Advise the organization on innovative expansion plans.
Handle other tasks as directed by your line manager.
Education & Experience
First Degree in Engineering or any Business-related field
MBA or M.Sc– Business Management or any related field
Professional qualification from a recognized professional body or institution
5 – 7 years and above working Experience in Oil and Gas Industry
3 – 5 years experience in Sales & Business Development within the Oil and Gas sector.
2 – 4 years leadership experience with demonstrable skills and success.
Significant industry commercial and business development experience
Knowledge:
Business Development
In-depth industry and market knowledge
Networking
Business Strategy
Client Management
Proposal/Presentations
Bidding/Tendering
Knowledge of IOCs/NOCs Software
SAP Business 1 & CRM
Skills / Physical Competencies:
Diversity management
Good Communication skills
Negotiation skills
Leadership Skills
Management skill
Change management
Report writing skills.
Interpersonal skills
Behavioural Competencies:
Integrity
Enthusiasm
Consistent
Resilient
Independent
Quality / Technical Competencies:
SAP Business 1 Expert
Procurement Software
Bidding Software Application
Microsoft Office
Problem solving acumen
Stakeholder management skills
Experience with design and implementation of business development strategy
Conflict resolution
Practical Project management of Engineering related Projects
Conversant with Engineering principles.
Application Closing Date
31st October, 2021.
Note: Only qualified candidate will be contacted.