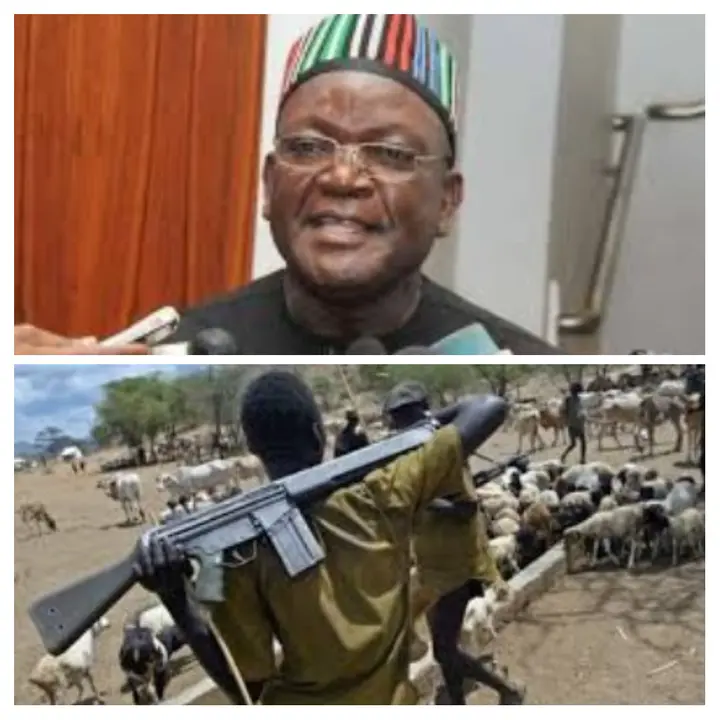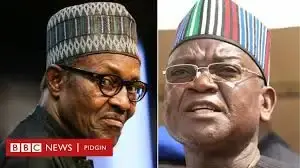 The governor of Benue state, Ortom, has commented on the issue bordering on insecurity in the North, saying that the FG is not working hard to end insecurity as the situation is becoming worse on a daily basis.
The governor was speaking about the state of the nation concerning the blood thirsty Fulani herdsmen activities being witnessed in parts of the country, both in Benue, Platue state, etc and in the South, counting from the East and West Coast. He declared that the reason why the issue is still escalating was because the FG has baptized and nicknamed the herdsmen "Bandits" to cover their indentities and continue their genocide against humanity in Nigeria.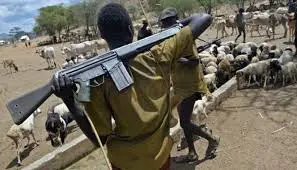 picture.credit.lailasnews.com
Ortom was not mixing words on the issue bordering on Hersmen activities, since he was a strong witness of the terror the group had caused his state and Nigeria at large. The governor is a strong critic of Buhari's administration on issues bordering on herdsmen, who he accuses of trying to fulaninize Nigeria. He had on different occasions made open statements against Buhari's regime. Many times the presidency has, through the mouths of Buhari's aides, rebuked Ortom, accusing him of trying to incite anarchy in the land.
Governor Ortom was a member of the APC administration, but decamped to PDP prior to the 2019 general elections, citing the inability of Buhari's administration to tackle and end herdsmen activities in his state. He nearly lost out during the election against the Federal might, but returned to power through the massive votes of his citizens, who saw him as their savior against the evil agenda of the herdsmen.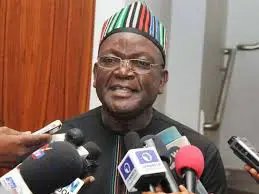 Since the inception of this new tenure, which should be his last term in office as the chief executive of the state, he has maintained his strong opposition to the complacent attitude of the FG bordering on insecurity in Nigeria. He was of the opinion that the name bandits was coined by FG, in order to believe that herdsmen activities had ended in Nigeria, saying that he couldn't be fooled into submitting to such a philosophy.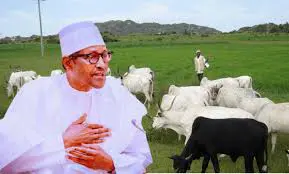 picture.credit.
Nobody could be able to identify the full meaning behind "bandits", and how they emerged, and who they are, what war they are waging, for what reason, who they are working for and where they came from. In the North, we have Boko Haram terrorists, Fulani herdsmen activities, kidnapping, and lately, bandits. We know Boko Haram as those against Western Civilization. We know herdsmen as those who rear cows. Kidnappers could also be herdsmen, but who are the bandits? This question is waiting for an answer.
Bring in your definition of what you think about bandits, and where they came from, or do you agree with Ortom that they are herdsmen? Comment, share and like this work.