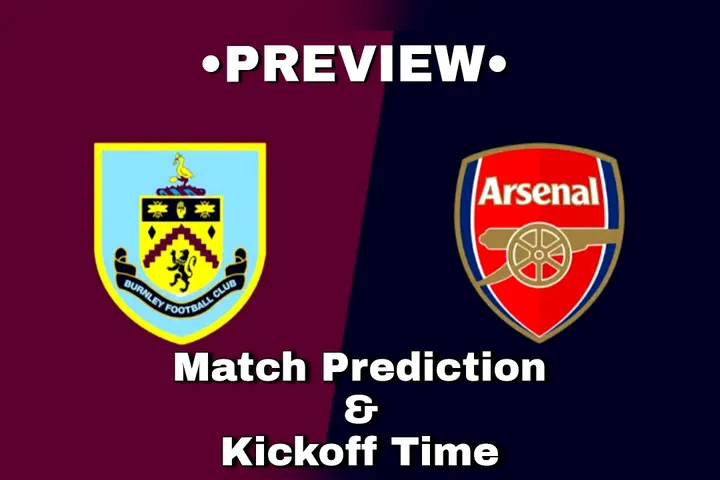 Burnley will host Arsenal in the Premier League's fifth round of fixtures as they look for their first win of the season. With just a point from their first four games, the hosts are in 18th place, while Arsenal are 16th with three points.
The two teams haven't had the best of beginnings, but Burnley's has been even worse, and they'll be irritated by the fact that they've scored first but lost points in three of their four league games. The hosts are coming off a 3-1 defeat at the hands of Everton, in which they scored first but couldn't hang on.
They've conceded two or more goals in three of their previous four league games, and they haven't won in their last seven league games. Six of their past seven games have ended in defeat, with only two clean sheets in their last ten league outings.
Burnley hasn't won in their past 12 league games at home, and they've only kept one clean sheet in their last 14 league outings.
Arsenal are coming off a 1-0 victory over Norwich, which was their first in four league games this season. The Gunners didn't put in a very stunning display, but they'll take the three points after a difficult start. Pierre Emerick-Aubameyang scored the game's only goal, and following his hat trick against West Bromwich Albion in the League Cup, he stands out as Arsenal's top player so far this season.
For this game, the Gunners will need him to be totally fit and focused. He has eight goals in seven games against Burnley, although he did score an own goal in Burnley's last season win over Arsenal. The Gunners are winless in their last three games against Burnley, and Granit Xhaka has been sent off twice in this encounter. Arsenal hasn't scored more than one goal in any of their last four league games, and their last three encounters with Burnley have all ended with under 2.5 goals.
SUMMARY:
Arsenal won their first game of the season last week and will be looking for a repeat against Burnley this weekend. The hosts have had a bad run in the Premier League and will be nervous about meeting Aubameyang. The Gabonese striker has scored eight goals in seven games against Burnley, and I believe he will cause them problems in this match. With that being said, I am backing Arsenal to win this match. The game will go down on Saturday at 3:00 PM Nigerian time.