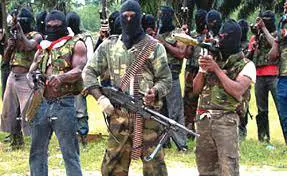 ONITSHA – Fears grips the people of Nnobi in Idemili south local government area of Anambra State as unknown gunmen struck on Sunday killing three people.
The incident made the usual hustling and bustling Sunday movement at Afor Nnobi halt while the commuters where stranded as all motorists plying the area were busy reversed to some village roads for their safety.
The incident which happened in Nnobi, by 5.45 pm yesterday being 26th September 2021 throw the residents to be in fear and also made all the major roads been deserted.
It was also gathered that three persons were set ablaze by the unidentified persons
An eyewitness who spoke to Newsmen narrated their ordeal as they have spent over two hours waiting for the commercial vehicle to convey them to their destination but no vehicle has been sighted.
What a black Sunday as the situation, has created fears as some when sighted another person will start running because of tensions around the area. they said.
Efforts made to spoke with Police Public Relations Officer, PPRO, proved abortive as the line is not connecting