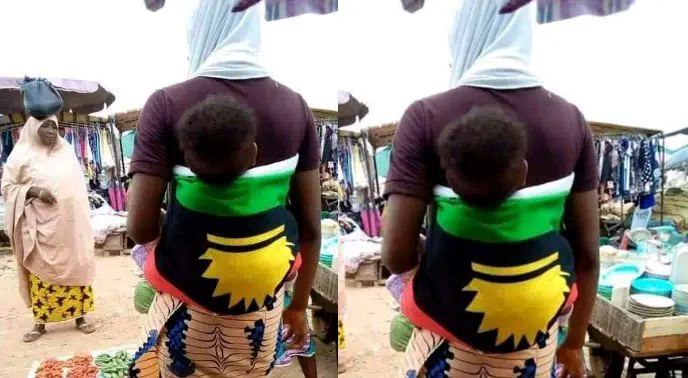 Amid the arrest of Nollywood actor, Chiwetalu Agu for donning Biafra regalia, a woman has been spotted in the northern region with a Biafra cloth.
The woman was backing her baby with the Biafra cloth while at a market in Katsina state.
A Twitter user @Ayemojubar shared the image to draw attention to the 'unjust' arrest of Chiwetalu Agu considering how people are freely using Biafra outfits.
See below: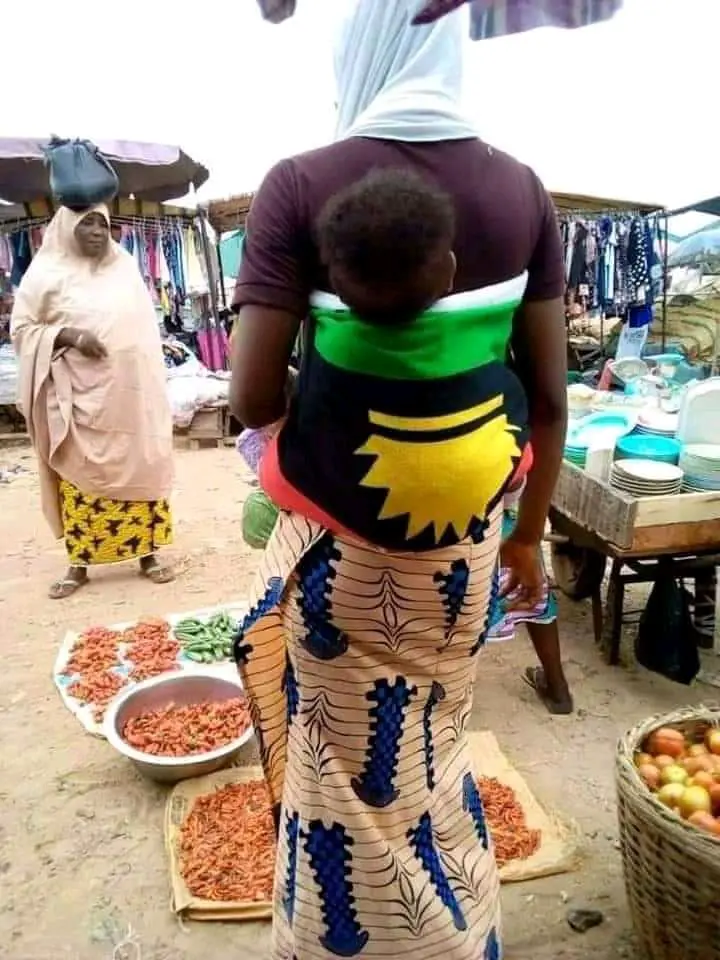 The photo went viral and sparked mixed reactions from social media users.
@RaymondNnamdiO2 wrote; I was telling someone, we produce shoes and all… why not crest them Made in Biafra and ship them out like always… there are so many ways to create awareness. It mustn't be Protest & sit at home…
@tope_femi; Loud it. Even north dey gbadun am
@twittiary1; Typical igbo doings… lol. Nigerias trusted Essential commodity is igbo
@Stephjaci; Love my igbo brothers more especially ABA people cos production done set and ready to distribute nationwide and worldwide
@SalamaNaziru; She didn't know what it means sef
@TrillaBen; This is why they said IPOB is sponsoring boko haram
@Chukwumaedward4; We must continue ipob iseeeee and Amen