A lady identified as Comfort Mufutau has revealed how the sum of Two Hundred and Fifteen Thousand Naira (N215,000) was removed from her Guarantee Trust Bank account by an internet fraudster who used the money to purchase recharge cards from Jumia.
The lady got to know when she tried to transfer N5,000 to someone on October 5. When she opened her GTB App, she saw that her balance was N2,000 with a booked balance of N215,000, showing that someone had used her bank details to purchase something online. This was when she discovered that her account had been emptied.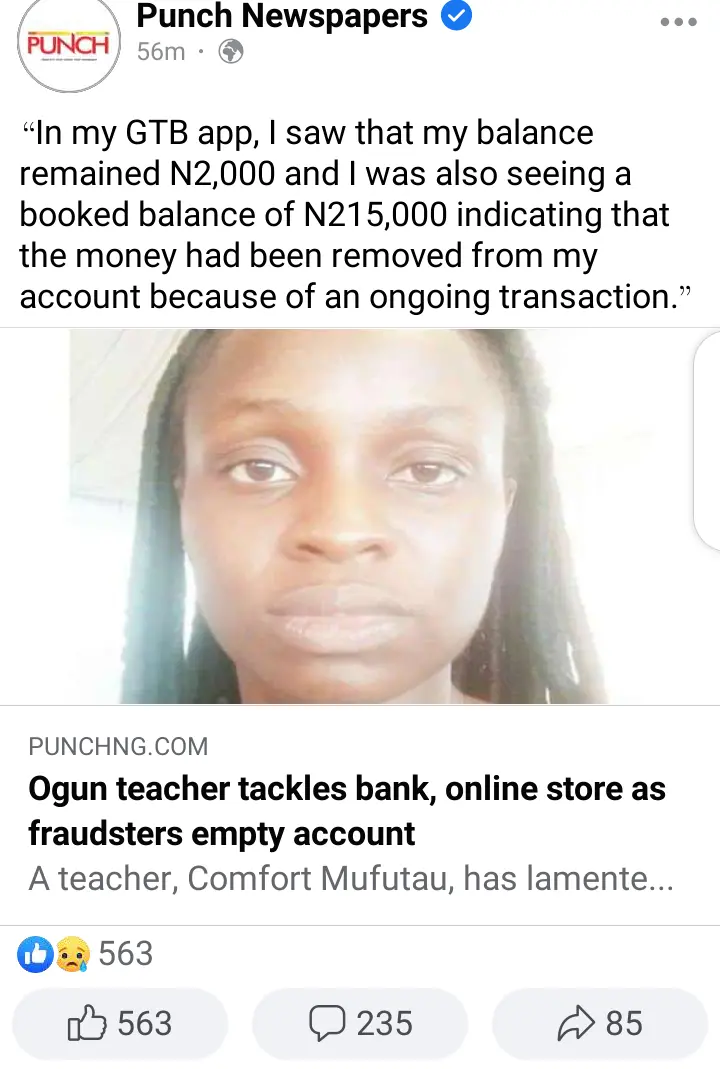 What Was Her Next Move?
She quickly went to her bank to lodge a complaint, requesting for her statement of account. When the bank statement was printed out, it showed that her money was used to purchase recharge cards from Jumia.
She was told that N10,000 was first removed from her account to test if her money could be withdrawn before the fraudster emptied the account.
She received debit alerts on October 7 and 8 for transactions done on October 4 and 5 and according to her, she never gave anyone her One Time Password (OTP) to initiate any online transaction.
She asked for the phone number used in purchasing the recharge cards but she was told that the bank does not have the power to release the phone number.
Refusal to release the phone number of the fraudster made her to petition the head of legal department, GTB regarding her case but she got no response. She then petitioned the Commissioner of Police regarding the case and when the police responded, they petitioned Jumia, requesting for the details of the fraudster who emptied her account using their online store to make a purchase.
She said she received a mail requesting for an acknowledgement letter from the Police and when she sent it to them, they never replied her.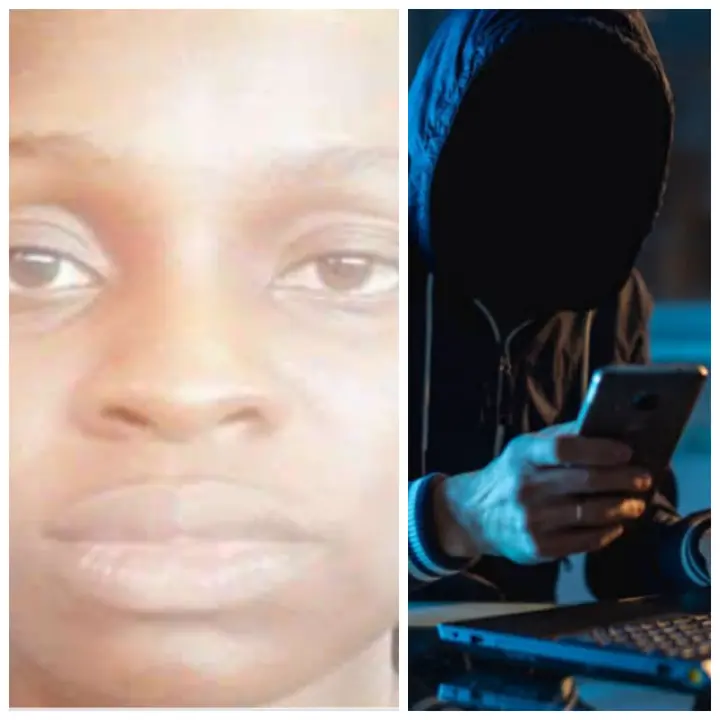 I really feel for this lady whose account was emptied by a fraudster and I wish the online store could help her fish the person out. I believe there are few things to note from this case and they are;
1. Don't Disclose Your Bank Details To People You Don't Trust: We should be mindful of the kind of people we disclose our account details to because no one knows who is capable of defrauding us.
2. While Using A Bank App, We Should Keep Our Login Details Confidential: We should also ensure that others don't get to know our Bank App login details because the details might be a tool for internet fraudsters.
3. We Should Keep Our ATM Card Details Confidential: The sixteen digits at the front of your ATM card and the three digits at the back of the card should not be disclosed to anyone because these details can be used to empty one's account.